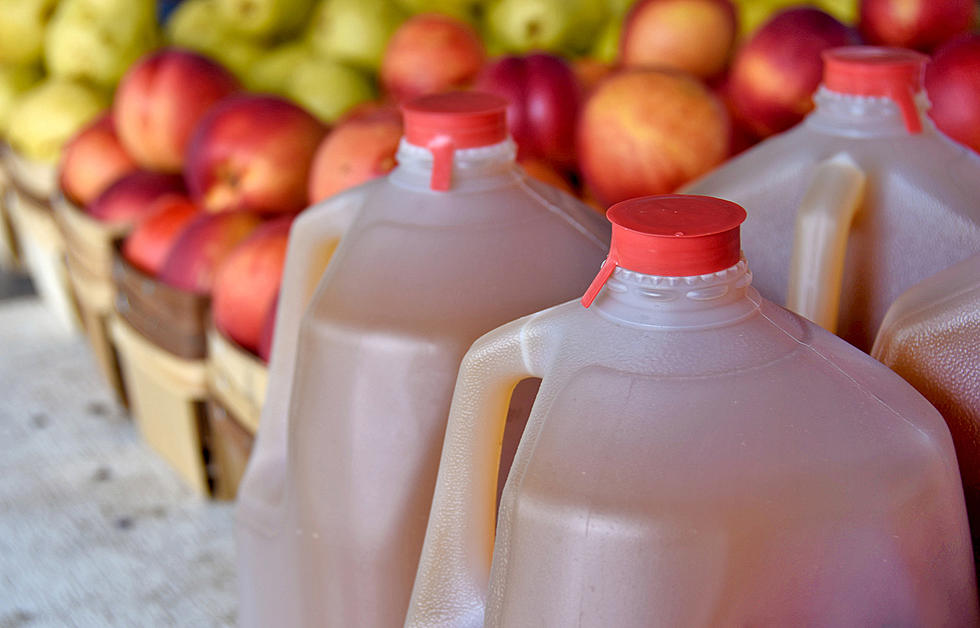 Orchards Are Gearing Up For The 58th Annual Bayfield Apple Festival
Photo: liveslow Via Thinkstock
The Bayfield Apple Festival is back on schedule this year after having been canceled like everything else last year. And Orchards around the area are getting ready. The Apple Festival is scheduled for October 1-3 in Bayfield Wisconsin.
In spite of losing most of their strawberry crops this past spring, Erickson Orchards just outside of Bayfield is counting on a healthy apple crop and a large turnout of people during the festival. Erickson Orchards are currently finishing up their new processing facility which will help them streamline their cider business.
Fred Erickson, who is the owner of the orchard said to FOX21:
We'll probably do the same sort of set up we had last year. With the pods and social distancing and make sure everyone is safe when they come to our farm. The apple crop like I said itself is decent. We are expecting a busy crowd this year. Bayfield has been busy all year.
I have heard so may great things about the Bayfield Apple Fest and I am a huge fan of everything apples. This year you can try out some delicious fare at 60 different food booths, plus live music by the Blue Canvas Orchestra of Big Top Chautauqua and a carnival too.
There will also be special events include the crowning of the Apple Queen, and apple peeling contest and a Saturday evening fish fry at the historic Bayfield Lakeside Pavilion. The festival ends with the Grand Parade, featuring a mass band with 400 participants playing On Wisconsin, marching down historic Rittenhouse Avenue, to Lake Superior. Now that alone is worth going to the Apple Festival. One thing that can be said for sure is that Wisconsonites can make a good time out of any occasion.
Want to know more about the famous Bayfield Apple Fest? Click Here for more information and when you go, see how many different types of apple food products you tried, but pace yourself their are a lot of booths there.
Foods Wisconsin Is Known For
10 Very Common Stereotypes About Wisconsin