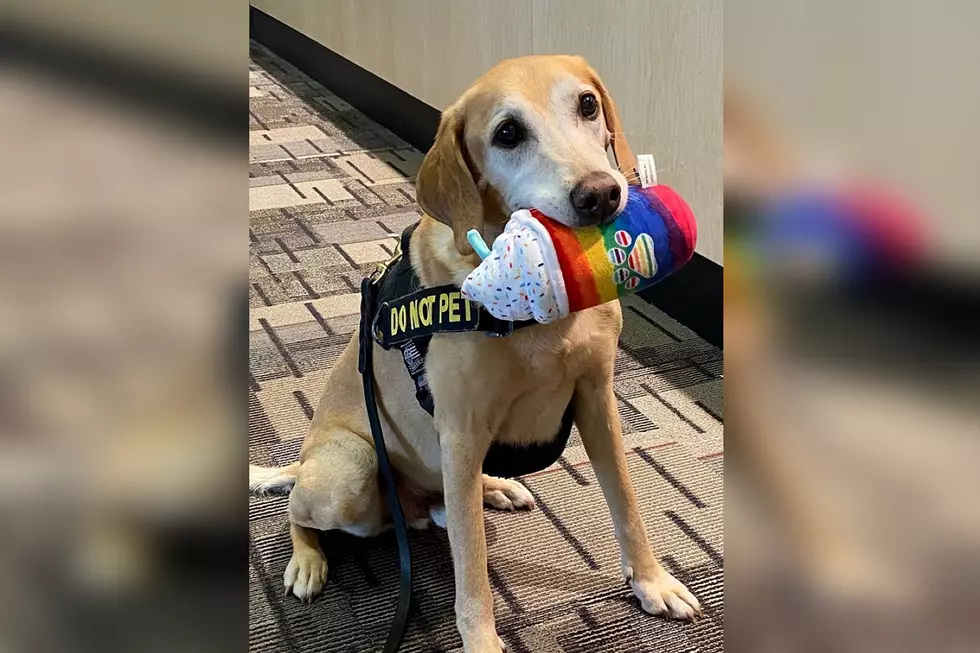 MSP Airport Passenger Screening Pup Wins Cutest Canine Contest
Courtesy of TSA via Facebook
It's a RUFF job but someone has to do it: a Minnesota dog has been named the cutest canine in the country (sort of). He's a well-known pup around the state, too.
Speaking of cute animals, one of the cutest animals ever was just born at the Lake Superior Zoo. Recently, a rare and critically endangered tamarin monkey was born at the zoo. The baby can often be found clinging to his father's back. So cute!
Earlier this summer, a baby of a different type was born at the zoo! The Lake Superior Zoo welcomed a baby goral and shared the exciting news in July. I didn't even know what a goral was until that moment. Spoiler alert: it's really sweet!
It looks like the cuteness will only continue, as the zoo announced they are hoping to open a red panda exhibit next year. They have launched some fundraising efforts in an effort to be able to make this happen and offset the costs of having the animal.
A few hours away, there is another sweet animal to add to the list and one that just won a pretty big title! The passenger screening canine at the Minneapolis-St. Paul Airport has been named 2022 Cutest Canine in their annual contest.
The pup is named Ebbers and was crowned the winner officially on Friday (August 26th). Ebbers is eleven years old and is an explosive detection canine, which is a crucially important job at all airports.
Even more impressive is that Ebbers won over about one-hundred other dogs across the country. The TSA held the contest on social media last week after narrowing down the field from ninety-two dogs to four. Ebbers made the top four and eventually, got the most votes!
The contest, according to a press release from the TSA, was meant to acknowledge "the important role TSA's hardworking canines play in protecting" those traveling around the country and the world.
It looks like Ebbers may be retiring soon, which is absolutely deserved. The TSA says he has been working at the MSP Airport for a decade and screens travelers for explosives as they go through the security line.
Last but not least, Ebbers is a Vizsla-Labrador mix and is absolutely adorable of course. Thank you for keeping us safe all these years! As an extra reward for winning the contest, he will also be a cover model on the 2023 edition of the TSA's annual canine calendar. The runner-ups will fill up the rest of the year.
KEEP READING: Here are 6 foods from your cookout that could harm your dog
KEEP LOOKING: See What 50 of America's Most 'Pupular' Dog Breeds Look Like as Puppies