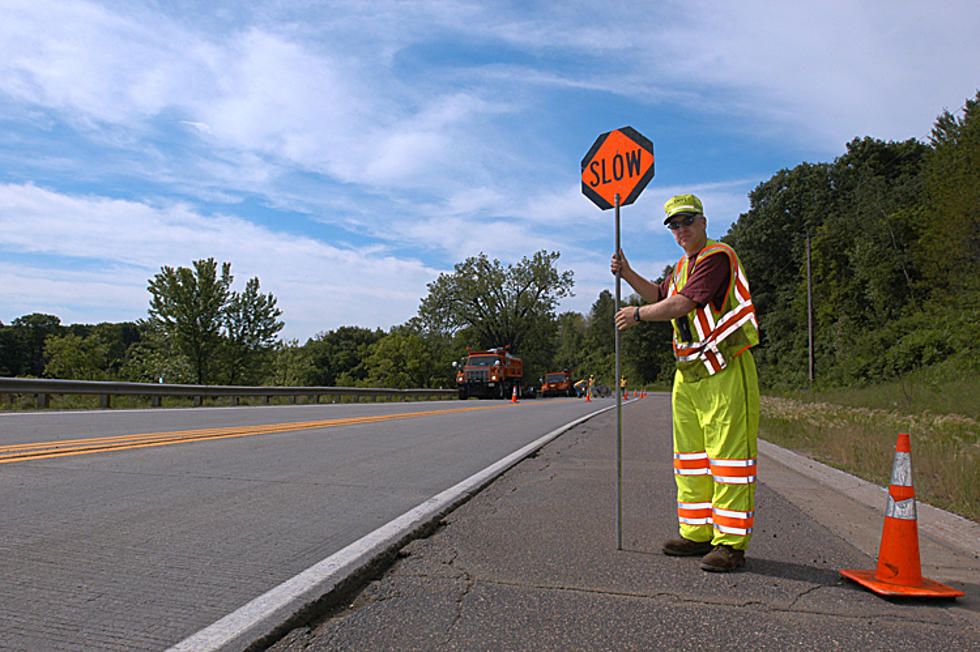 MNDOT To Begin Sealcoating Project On Northland Highways
Drivers on a variety of highways in the Northland will encounter work crews from the Minnesota Department of Transportation as they begin a wide-spread pavement sealcoating project.  Various locations across MNDOT's District 1 (the district that covers Duluth and the majority of St. Louis County) will be affected with staggering start dates - the earliest being Monday, July 12.
At each of the locations, the highways will be reduced down to single lane traffic.  In order to accommodate that single lane situation, MNDOT will employ a flagger and a pilot car to assist with getting drivers through each zone safely.
Here is a breakdown of highways, dates, and locations:
Highway 160 from Highway 53 to Pike Lake Bridge - July 14 to July 16
Highway 65 from just north of Hawkins Avenue in Nashwauk to Highway 1 - July 15 to July 21
Highway 65 from McGregor to 12 miles north - July 12 to July 13
Highway 160 from Hill City to Itasca County Road 67 - July 21 to July 23
Highway 210 from McGregor to the Aitkin/Carlton County Line - July 13 to July 15
Highway 200 from Hill City to Highway 2 - work for this particular stretch is being scheduled to occur in 2022
For each of the scheduled pavement sealcoating work zones, a follow-up striping project will occur at some point in August.  Because the process of adding stripes to the finished road surfaces is less invasive, lane closures will more than likely won't be necessary.
As with any work zone, the Minnesota Department of Transportation reminds drivers to use caution when traveling through the orange cone areas.  To encourage safety, they offer the following safety suggestions:
Slow down
Navigate with care and caution
Stay alert
Watch for workers and slow moving equipment; work zones are in a constant state of flux
Obey posted speed limits; fine for a violation in a work zone is $300
Minimize distractions
Be patient
Expect delays
For more details about the pavement sealcoating work scheduled or any of the work coordinated by the Minnesota Department of Transportation, click here.
Distraction Habits To Avoid While Driving
A review of what things someone should avoid doing while driving an automobile to maintain that they are fully-concentrating on the task at hand.
Tips To Help Save Money At The Gas Pump
Tips, suggestions, and ideas to help you save money on your gasoline costs.
July's National Days Celebrations
A quick look at the July calendar - shining the spotlight on each individual National Days celebrations.