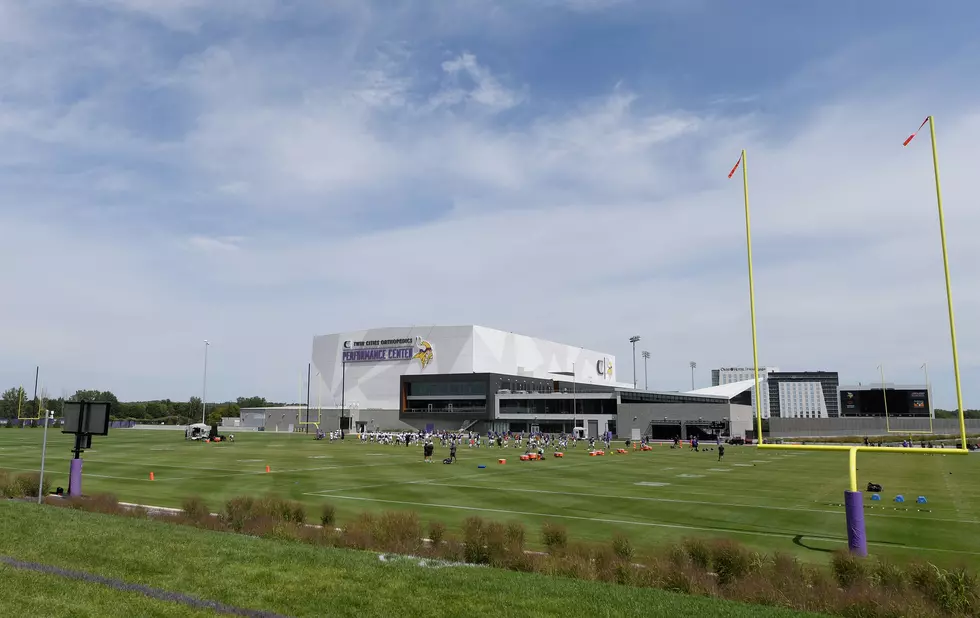 Minnesota Partners with Vikings to Administer Johnson & Johnson Vaccine
Getty Images
The State of Minnesota announced today that it is partnering with the Minnesota Vikings for a vaccination event.
The first doses of the new Johnson & Johnson single dose COVID-19 vaccine have arrived in the state of Minnesota and some of those doses will be used during a vaccination event being held at the Vikings Twin Cities Orthopedics (TCO) Performance Center in Eagan.
The vaccination event will kick off this week with about 13,400 Johnson & Johnson doses to be administered at TCO Performance Center to health care workers and adults 65 years of age or older.
"This partnership with the Minnesota Vikings helps us move the ball down the field in the fight to end the COVID-19 pandemic," said Governor Tim Walz in a press release. "This one-and-done vaccine is safe, highly effective, and helps us more quickly provide immunity to Minnesotans including to our courageous health care providers and our older neighbors."
The new Johnson & Johnson vaccine arrived in the state yesterday and is the third approved vaccine for use in the United States. J&J says their vaccine is 66% effective in preventing moderate and severe disease, but 85% effective against severe disease, the other two vaccines from Pfizer/BioNTech and Moderna are about 95% effective, but require two doses.
"The opportunity to play a role in combatting this virus continues to be a priority for the entire Vikings organization. We believe it's important for all Minnesotans to get vaccinated, and we encourage everyone to sign up for the state's Vaccine Connector in order to receive updates on vaccination eligibility and opportunities," said Vikings Chief Operating Officer Andrew Miller.
You can connect and submit your information to the Minnesota COVID-19 Vaccine Connector at mn.gov/vaccineconnector. Once in the system you'll be notified when you're eligible to get a vaccine, and it can connect you with local sites to get it once you're eligible.
10 Things That Will Feel Strange Post-Pandemic