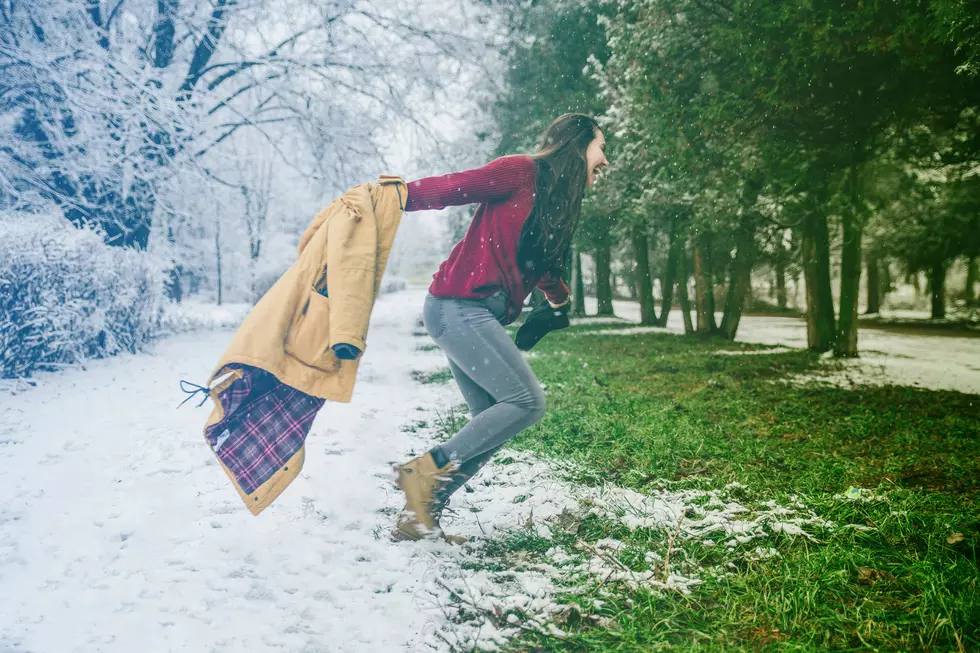 Will May Finally Bring Duluth Some Spring Weather?
Vera_Petrunina
If you live in the Northland, you don't need me to tell you it has been an incredibly long and dreary winter, which feels like it doesn't have an end in sight these days.
On our last Wednesday of the month of April, we broke a very sad and unusual weather record in Duluth: it was our first dry Wednesday in six weeks! Like I said, it has been a long and dreary winter.
As of mid-April, we were also having one of our snowiest and coldest Aprils ever. It wasn't like we were breaking major weather records with these statistics but it did go to show that we weren't imagining things: winter really is dragging on!
Now that we are into the first few days of May, we can safely say the Old Farmer's Almanac struck out with their forecast for April! They were forecasting warm temperatures and thunderstorms. While our last weekend of the year was rainy, overall the month felt way more like winter than the spring they were predicting.
Now, with a fresh new month ahead, it is time to focus on spring weather, hopefully. Will Duluth and the Northland in general finally get the spring weather we deserve? To find that answer, I turned to a few different sources.
According to multiple different sources, May won't be as warm as you might expect. The National Weather Service of Duluth shared some information from the Climate Prediction Center recently, which says we will see a below-average May in terms of temperature.
This isn't too say that we won't see any super warm days. Instead, it just means overall we will see cooler temperatures than we are used to seeing this month. The NWS of Duluth says it will be "another chilly" month.
So how does this stack up with what the Old Farmer's Almanac is saying? Let's take a look. First though, note that the Old Farmer's Almanac makes long-term weather predictions by region and their forecast should be taken with a grain of salt.
According to the Old Farmer's Almanac, May in our region will break down as follows:
From the first through the sixth, it will be hot with sunshine dominating the first week of the month.
From the seventh through the thirteenth, temperatures will be warm with thunderstorm activity.
Mid-month through the twenty-third will bring sunshine to the east of the region with warm temperatures and a few thunderstorms in the west.
Rounding out the month, things will take a turn for the cool with scattered thunderstorms.
This definitely differs from the Climate Prediction Center and the National Weather Service and like I said, should be taken with a grain of salt. Things differ most when it comes to temperature: the Old Farmer's Almanac says we will see an average temperature about nine degrees above average. Now that is one part of their forecast I hope they are right about!
Even if we don't see scorching temperatures, I think we will all take what we can get. It has been a long winter and at this point, anything would feel tropical. The National Weather Service of Duluth says the start of the week will finally bring some spring weather. However, it doesn't look to be as warm as what the Old Farmer's Almanac is forecasting. Sigh.
With June and summertime on the horizon, we just have to keep swimming through this long winter turned long and chilly spring.
Things You'll Never Hear Someone In The Twin Ports Say In The Springtime
9 Clothing Accessories To Handle Spring By Lake Superior