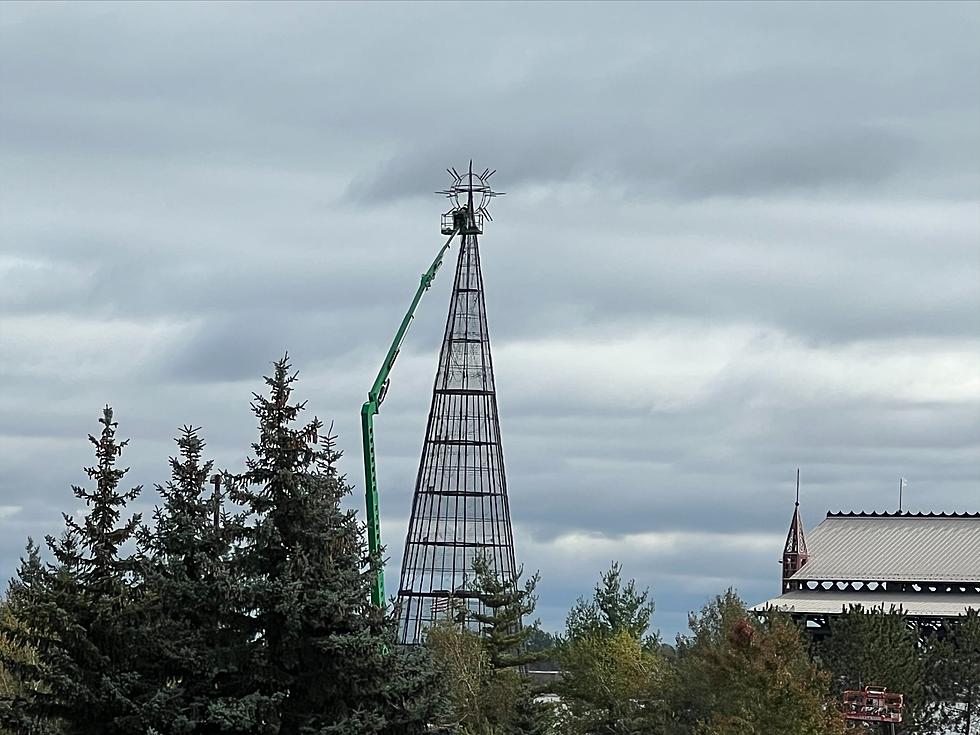 Look What Went Up Monday at Bayfront Park in Duluth
Tony Hart
Driving by Bayfront Park today, I noticed something being erected in Bayfront Park with a crane, when I got closer I noticed something I haven't seen in a while.
Made from 17 tons of iron, and standing 128-feet tall, the Bentleyville Tree went up today in preparation for the 2021 season which opens on November 20th, and runs through December 27th.
The tree went up for the first time in 2018, and has quickly become the highlight of the yearly holiday tradition, the tree is decorated with 150,000 LED lights, and is topped with an 8-foot ball with 28 3-foot spikes.
The tree won't be alone starting this season, Bentleyville is introducing a new centerpiece attraction, a 120-foot Snowman made locally of iron and lite with LED lights, and they say it will be the world's largest when completed.
Bentleyville will also be returning to its normal walkthrough format in 2021 versus the drive-through format they used in 2020 during one of the initial waves of the COVID-19 Pandemic.
This is the 18th annual 'Tour of Lights', and it has gone from a hobby to a full-time job for its founder Nathan Bentley, who just stated decorating his home at the time, in Esko, with lights in 2001, to the full-blown holiday light experience it is today that draws in hundreds of thousands of people from all over Midwest each holiday season.
This $15 Million Minnesota Home Looks Like No Home You've Ever Seen
This house looks like a set from the hit movie 'Scarface', I'm not joking, from the elevator in the house to the gold colored hot tub, this house looks like no other home in Minnesota.
20 Businesses In The Northland That Have Great Customer Service
Minnesota Castle on River Available for Nightly Rentals
Grab your suit of armor for an overnight stay in an incredible Minnesota castle.