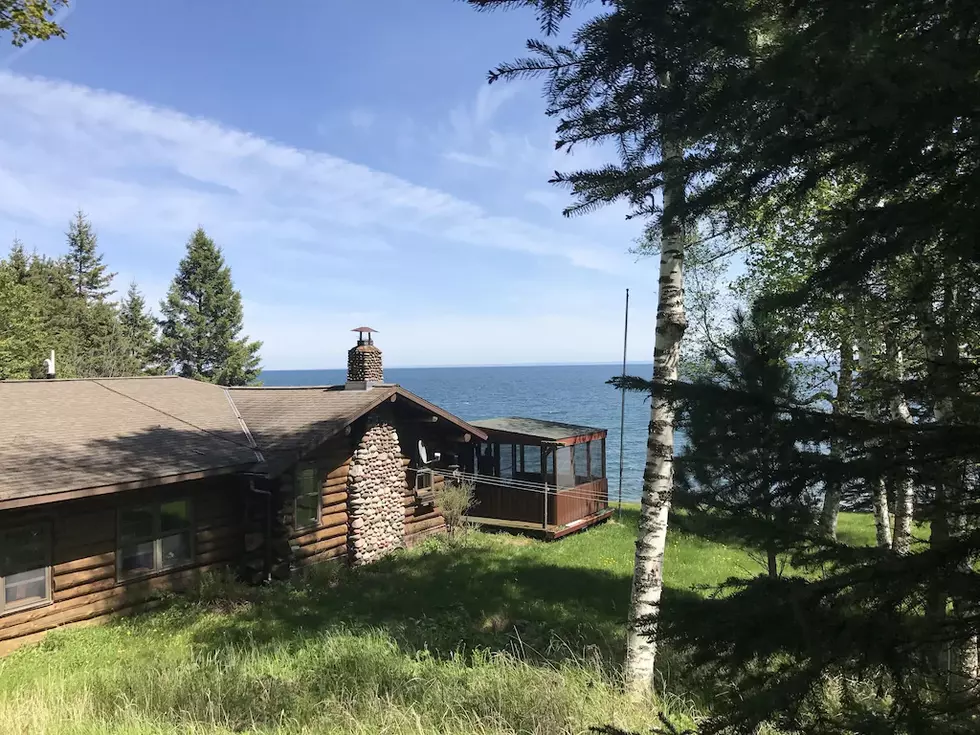 Relax On Lake Superior's North Shore In This Quaint Log Cabin Near Two Harbors
vrbo.com Cabin Two Harbors
You can escape from everyone and stay at this authentic American log cabin along the North Shore of Lake Superior.
When you peek at the inside, you will see that you are not roughing it and returning to the time of Northland settlers. There are modern amenities, but plenty of things to help you to relax, put down the phone and TV, and just enjoy nature and hang your feet in the lake.
The property is surrounded by trees, features a fireplace, wood beds and furniture, and a lot of places to enjoy the view of the lake and nature. You can cook inside or outside and eat inside or outside.
The listing for this VRBO says it has 4 beds and can sleep 6, perfect for a family or small group of friends! Built in 1925, it also includes a screened-in patio, kitchen, and living space along with one full bathroom.
Your own personal shoreline area that features a place to swim or haul the chairs down to the lake and just dip your feet in. The inside is decorated with many elements of the area. A fireplace made with rocks from Lake Superior, art that depicts the surroundings, and furniture that takes you back to the days of living without modern gadgets and devices and just enjoying life and talking to family and friends.
Take a tour of this gem, then try and hold yourself back from checking to see if there is an open time for this VRBO.
There's A Real Log Cabin South Of Two Harbors Just Feet From Lake Superior
Some Of The Most Underrated Beaches In The Northland
Want to enjoy some beach time, but don't want to deal with the crowds of areas like Park Point? Here are some lesser-visited options around the Twin Ports and Northland.
This Wisconsin Reclaimed Barn Vacation Rental On Lake Superior Is Minutes From Duluth