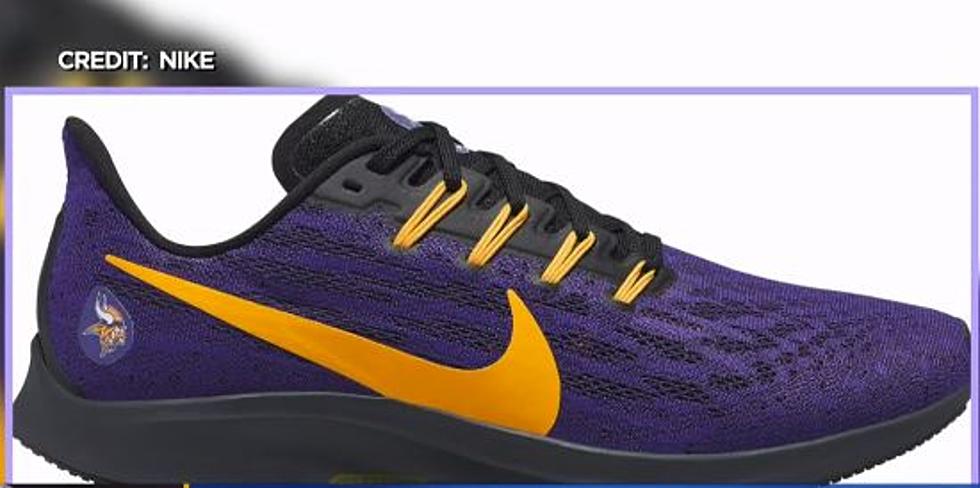 Limited Edition Minnesota Vikings Running Shoe Will Be Available Soon
Photo: Nike Via minnesotacbs3local.com
Nike has a very popular type of shoes called the 'Air Zoom Pegasus ' models and now for a limited time they have the Minnesota Vikings edition. These shoes are for the ultimate Viking fan as you are sprinting your way from your car to get to U.S. Bank stadium, or to keep on your feet for good luck as you recline in your lazy boy.
According to WCCO-TV the shoes are available in men's and women's sizes and they will cost about $129.00. I called a variety of Dicks Sporting Goods stores here in Duluth of course and several in the Twin Cities and they will not be out for sale until Thursday August 15.
So if you know of a Vikings fan who is need of a new pair of shoes or just maybe would think they are pretty awesome mark your calendars because I am sure they will be going fast .