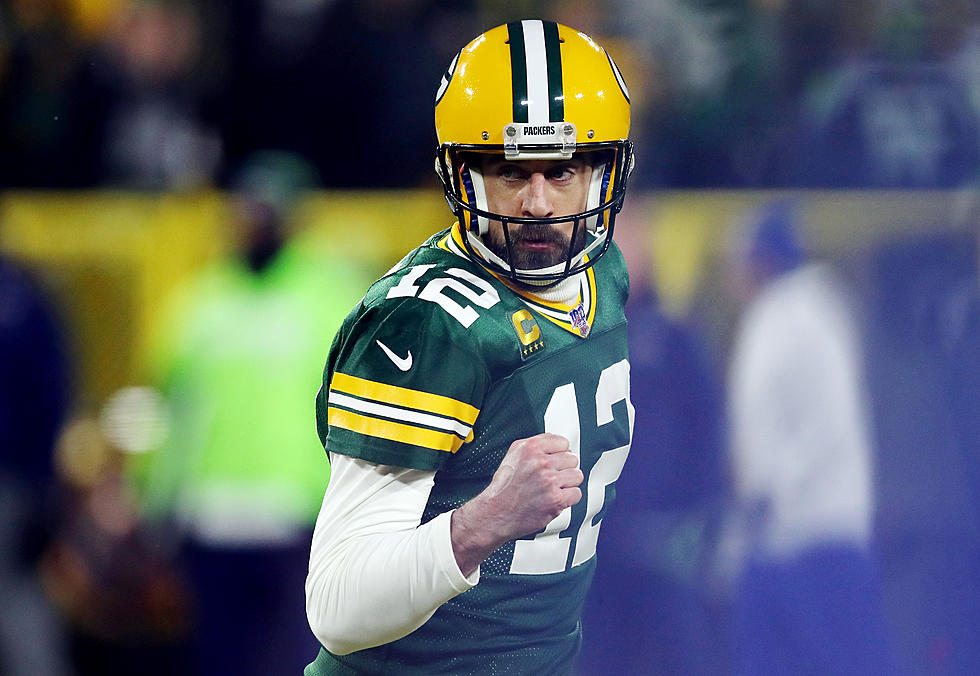 Jeopardy! Sees Ratings Spike During Aaron Rodgers Guest Hosting Gig
Gregory Shamus, Getty Images
It looks like Aaron Rodgers may be adding "host" to his resume soon. The football star had a pretty successful run as guest host of Jeopardy!
It was so good in fact that he even caused a big spike in ratings! According to People Magazine, ratings were up fourteen percent during his two-week guest hosting gig. He was one of several celebrities filling in on the show following Alex Trebek's death late last year.
Rodgers didn't just cause a big ratings spike - he actually had the best ratings out of all the celebrity guests so far, according to the same report. Other famous faces that have hosted the show temporarily include Katie Couric and Dr. Oz.
We will have to see how long he can hold on to the title, as more major celebrities step up to the plate this year. Future guest hosts include actress Mayim Bialik, broadcasting legend Anderson Cooper and news anchor Savannah Guthrie.
Will Rodgers beat out all these big names to become the next host of the show? Time will tell but he has said in interviews that he would love to do the show. He also said he would be able to do the show and play football so it seems like he has thought about it.
He definitely had a handful of hilarious moments on the show, including the time when he was in shock that those battling it out didn't know the answer to a football-related question. Ha!
Even if he doesn't become the next host, he's doing just fine. He recently became engaged to actress Shailene Woodley and ever since they shocked the world with this news earlier this year, they have been flaunting their love all over social media and Disney, too.
11 Times The Twin Ports Got A Shout-Out On Television
KEEP READING: Here are 50 of the most famous sports goofs