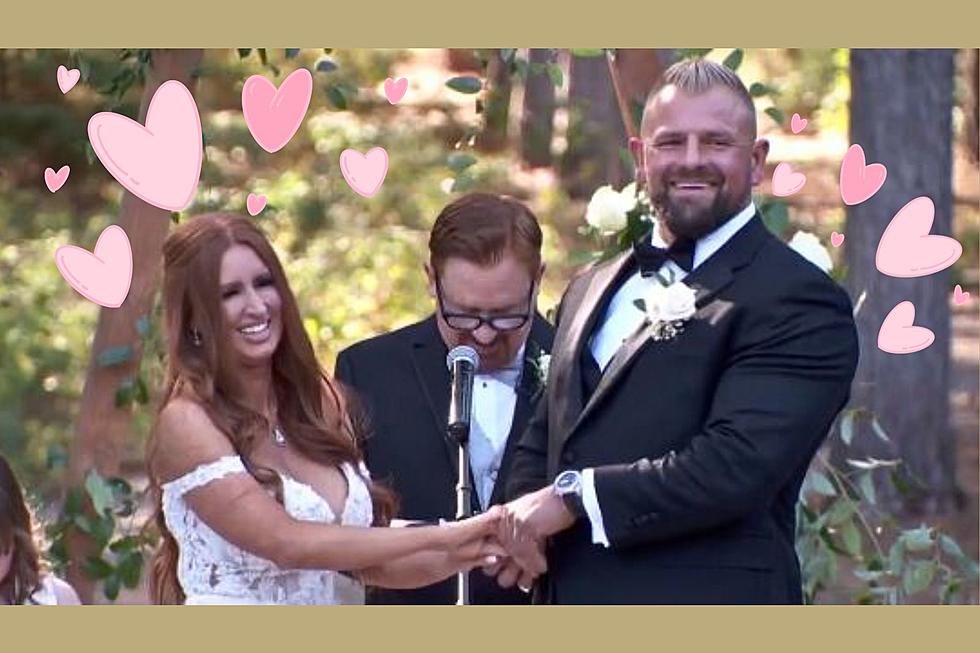 Minnesota Couple Born on the Same Day at the Same Hospital Got Married on Their Birthday
Rose Schmidt, FOX 9
A Minnesota couple is living their perfect fairy tale after getting married on a Wednesday. What a weird day of the week to get married, right? Well, it made absolute sense for them because it was on their shared birthday.
On Wednesday, September 13th, Joshua and Elizabeth tied the knot in Cambridge, MN. Josh joked with FOX 9 that their Hallmark movie comes out this fall. And that's because of just how strange his and Elizabeth's connection is.
They Went to Kindergarten Together
Josh and Elizabeth met on a dating app and soon figured out that they were in the same kindergarten class. They figured out that they graduated high school the same year, then discovered they went to the same elementary school for one year in Blaine. Elizabeth asked Josh which kindergarten teacher he had and sure enough, it was the same teacher she had!
Elizabeth's mom even has a video from their kindergarten days where she just happens to zoom in on Josh for a moment.
They Were Born on the Same Day
Then the couple finds out that they were both born on September 13th of 1988.
They Were Born at the Same Hospital
Oh, and they were born at the same hospital. How weird is that?!
So when Josh proposed and it was time to pick a wedding date, they decided it had to be on their shared 35th birthday. They had only been together for 5 and a half months when they tied the knot but Josh said he knew right away when they met for their first date that she was the one.
Seriously, can someone at Hallmark make this movie?
Couple Gets Married on the Wild Thing
Do you remember when a couple got married at Valleyfair on the Wild Thing?
Couple Gets Married On The Wild Thing at Minnesota's Valleyfair Amusement Park