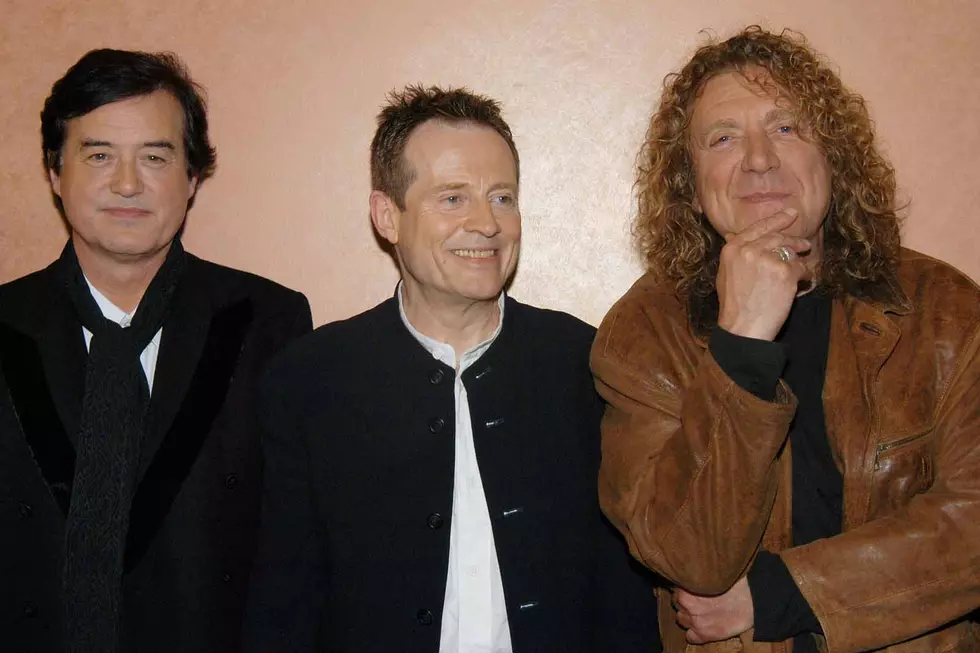 A 10% Stake in Led Zeppelin's Catalog Is for Sale
NY Daily News Archives, Getty Images
A 10% stake in Led Zeppelin's catalog is for sale.
The stake is being sold by Helen Grant, daughter of the band's former manager, Peter Grant, who previously held 20% and left 10% to each of his two children following his death in 1995. News of the sale was first reported in an interview with Helen Grant in The Times.
"Her father managed Led Zeppelin and owned 20% of the Zeppelin companies," Ian Penman of New Media Law, the firm handling the sale, confirmed to Music Business Worldwide. "So [the deal] is quite rare in that respect, because it includes trademarks. It includes the name. The name, Led Zeppelin, is owned by a company that Helen co-owns."
Penman added that Grant had "considered selling the rights earlier this year" and has been approached with "several offers and extreme interest from some of the biggest names in the business."
It's unclear exactly how much the entire Led Zeppelin catalog is worth today, but in 2016, in a court case involving copyright infringement of "Stairway to Heaven," it was revealed that the total revenue for the catalog was $58.5 million. (Several classic rock artists have sold their publishing and royalty rights in recent years for millions of dollars, including Bruce Springsteen, Stevie Nicks and Bob Dylan.)
The surviving members of Led Zeppelin - Robert Plant, Jimmy Page and John Paul Jones - are not involved in the Grant sale. Penman also confirmed that Grant is still in talks with several interested parties.
"[Deals like this] just never happen really," he said. "And especially on one of your all-time favorite bands. It's a dream world to be involved with the story at all."
Rockers Who Have Sold Their Publishing Rights
As song placement has become commonplace and sales have decreased due to streaming, many classic rockers have offloaded their publishing rights.