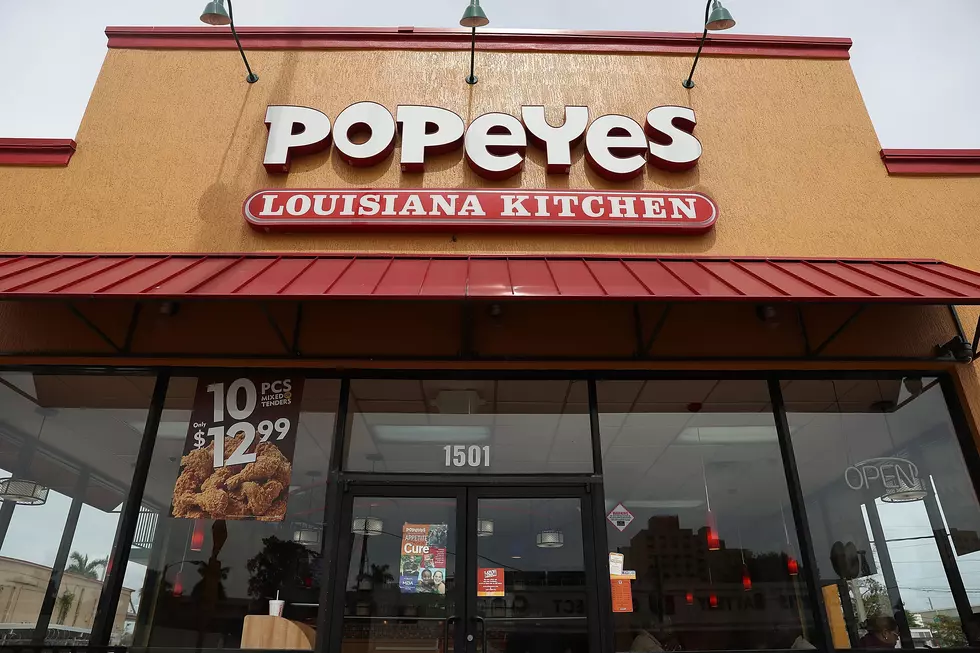 Fried Chicken Lovers Rejoice, Popeyes Chicken is Coming to Duluth
Getty Images
2021 is already looking better with announcement that Popeyes Louisiana Kitchen is planning a Duluth location.
Popeyes Louisiana Kitchen has several locations around Minnesota, with the closet location being St. Cloud, this would be the chain's first Northland location. Work on the new multi building development called 'Jigsaw' is expected to begin in the Spring.
Enter your number to get our free mobile app
The Development Tracker says that the 'Jigsaw' development will be home to the Popeyes Louisiana Kitchen along with two other buildings, one that is currently under contract, and another that is looking for a tenet(s). Chuck & Don's was originally planned for the development, but is no longer listed as a tenet.
The second building that is under contract with the tenet that is still a mystery has two separate drive-thrus, so it could be a co-branded food and/or drink businesses.
With just over 3,100 locations in 40 states and 30 countries around the world, Popeyes Louisiana Kitchen is headquartered in Miami and is owned and operated by Restaurant Brands International which was formed when Burger King and Tim Hortons merged. Popeyes Louisiana Kitchen was founded in 1972 in New Orleans.
Popeyes Louisiana Kitchen serves up fried chicken, chicken sandwiches, and chicken tenders in both mild and spicy seasonings. They also hook up all the tasty sides like Cajun fries, mashed potatoes with Cajun-style gravy, Cajun rice, macaroni & cheese, biscuits, and coleslaw. I can't wait! YUM!
Six Duluth / Superior Restaurants Featured On Diners, Drive-Ins And Dives