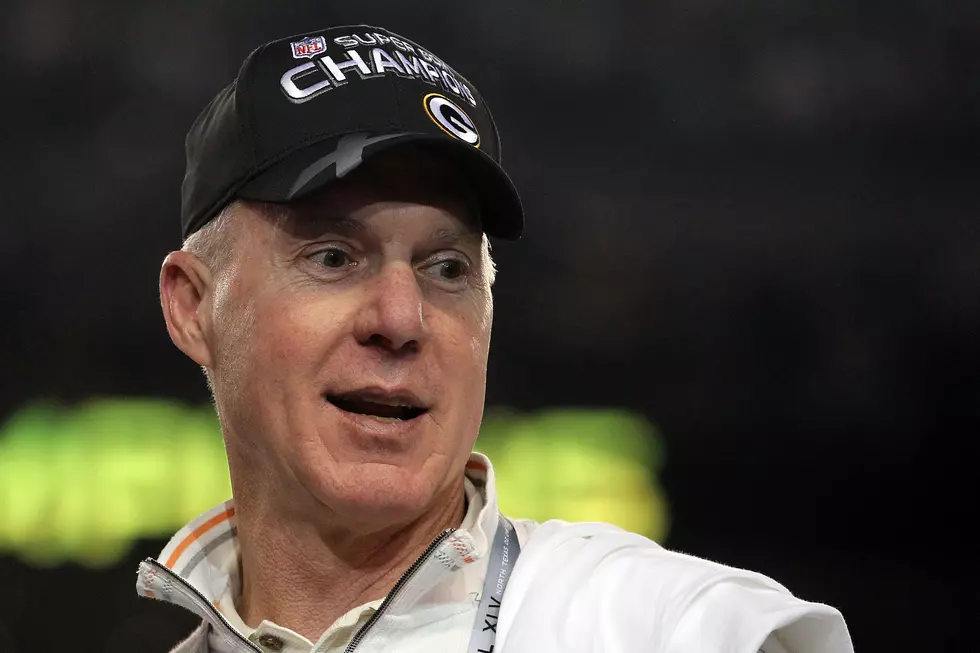 Former Packers General Manager Ted Thompson Has Died At The Age Of 68
Getty Images
Green Bay Packers head coach Matt LeFleur confirmed Thursday that the general manager that drafted players like Aaron Rodgers, Jordy Nelson, and Davante Adams has passed away. Ted Thompson, who served in the role of Packers general manager died this week at the age of 68.
As WBAY TV reported Thursday morning, LeFleur confirmed Thompson's passing during his Thursday media briefing ahead of this weekend's NFC Championship game against the Tampa Bay Buccaneers.
The first to report the news was Milwaukee Journal Sentinel reporter Tom Silverstein, who tweeted that he died Wednesday night (January 20), just days after turning 68 years old on January 17.
Thompson started in the NFL as a player, signed in 1975 by the Houston Oilers as an undrafted free agent. He served as a backup linebacker and special teams player for a decade with the team. After his playing career, he joined the Green Bay Packers organization as a scout in 1992. He worked in the personnel department in various roles for the Packers until he joined the Seattle Seahawks in 2000 as vice president of football operations.
He worked with the Seahawks for four years, returning to green Back as the general manager in 2005. He had a deep impact on the team, drafting players that positioned the team to win their fourth franchise Super Bowl in 2010, defeating the Pittsburgh Steelers.
Thompson remained in the role of general manager until 2017, when he shifted to an advisory role with the team. He remained senior advisor to football operations for the Packers through this season.
He was named to the Packers Hall of Fame in 2018.
During his time with the team, Thompson drafted a lot of big names for the Packers. Here are some of the many players he drafted that had an impact on the Green Bay organization.
10 Influential Packers Ted Thompson Drafted