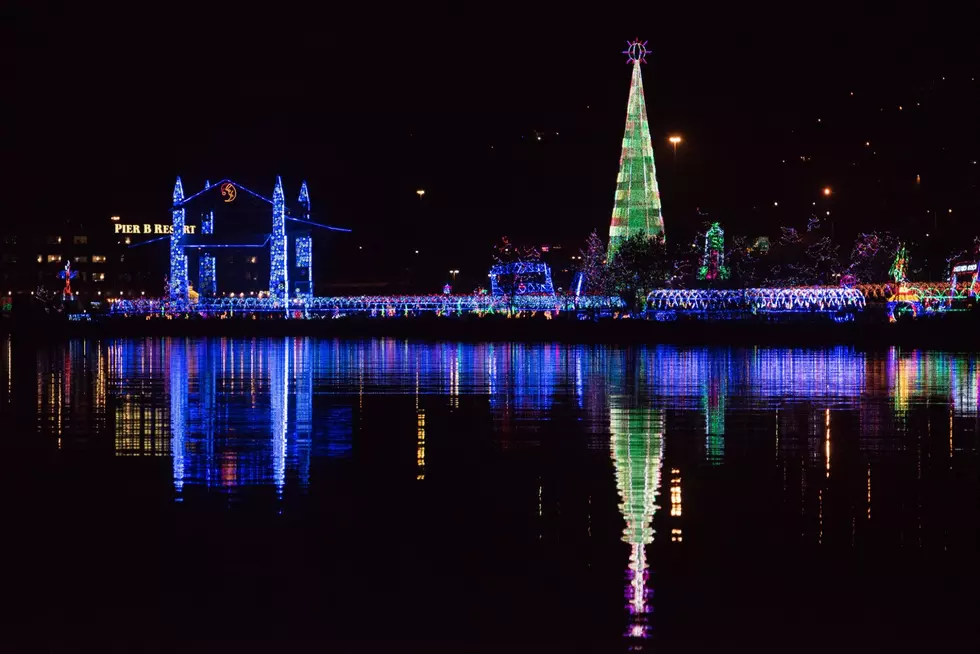 Flashback Video! A Behind The Scenes Look At Duluth's Bentleyville "Tour Of Lights"
Nick Cooper, Townsquare Media Duluth
As the Bentleyville "Tour Of Lights" prepares to open for their 2022 season in Duluth's Bayfront Festival Park, it reminds me of the time I got to take a behind the scenes look at the popular attraction.
The year was 2015 and the Northland was enjoying the beginning of an El Niño winter, so things were pretty mild overall. I met Nathan Bentley, the man behind it all, one afternoon to see what all the prep and work that gets done before the lights come on.
I've known Nathan Bentley since our 7th grade year at Washington Junior High (Go Eagles!), in fact we even sang together in choirs at Washington and Duluth Central High School, and he was nice enough to take time out of his busy day to let me learn and see things the general public may not know about.
For example, I knew it took a lot of volunteers and a lot of planning, but did you know it took 300,000 cookies?  You'll also be amazed by how much hot chocolate they go through. That was back in 2015 so one would assume that huge number has only grown.
Those are just two of the countless reasons that Bentleyville has again been nominated for "Best Holiday Light Display" in USA TODAY's 10Best Readers' Choice contest.
You can vote now to help Bentleyville rise to #1 on the list. You're allowed to vote once per day until polls close on Monday, December 5 at 11:00 a.m. CST.
Now, let's take a look at what goes on behind the scenes at Bentleyville. There has likely been some changes since 2015, but the effort and teamwork shown here remain the same.
The Bentleyville "Tour of Lights" opens for the 2022 season on Saturday, November 19, when Santa himself skydives into Bayfront at 4:55 p.m.
They will be open evenings from November 19 through December 26, 2022. The hours are 5:00 p.m. - 9:00 p.m. Sundays through Thursdays, and 5:00 p.m. - 10:00 p.m. on Fridays and Saturdays.
TOP 10: The best holiday TV specials of all time, ranked
LOOK: See what Christmas was like the year you were born