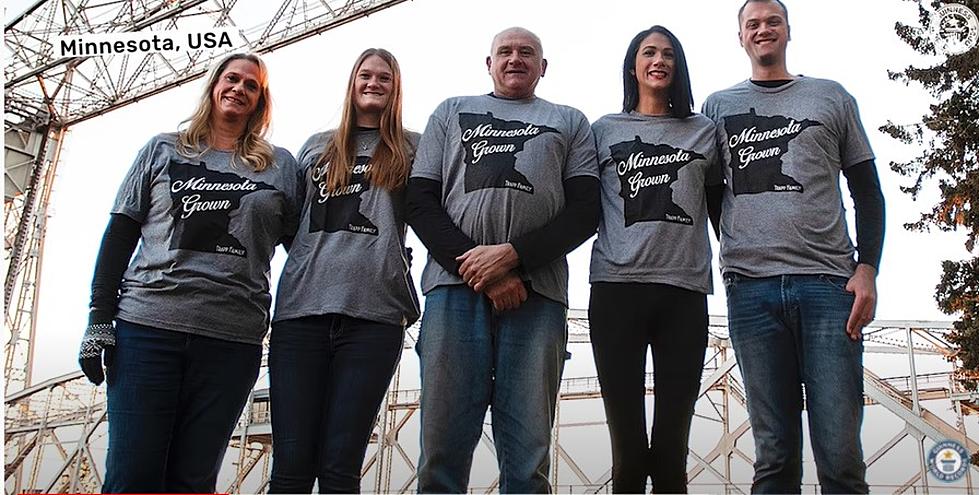 UPDATE: The 'World's Tallest Family' From Esko Has A New Video Showcasing Their Record
Photo: Guinness World Records Via YouTube
UPDATE: 4/18/22
The Trapp Family from Esko, Minnesota is getting to enjoy their 15 minutes of Fame thanks to a new video that was put together by Guinness World Records. The video which has been viewed over 180,000 times already, gives a us a sneak peak into the world of being a person who is much taller than average. You also get to see what a tight knit family they are, who take things in stride with a great sense of humor. Check out the video below.
ORIGINAL POST: 2/22/22
There are lots of Guinness World records out there, but this one truly stands above the rest with the world's tallest family and they live in Esko, Minnesota. Say Hello to the Trapp family, Scott, Krissy, Savanna, Molly, and the youngest and only son, Adam. Their combined height is 6'6" tall!
Adam was on a virtual call with his family from school in North Dakota and said Thanks to him they broke the world record because he stands at a whopping 7 ft. 3.7inches, to which his dad replied thanks to me for wanting to have another kid. Ha ha obviously besides holding the world record for being incredibly tall, they have a good sense of humor too.
Last week, Guinness World Records confirmed the Trapps were indeed the tallest family in the world  Savanna Trapp-Blanchfield the 6 ft. 8.5 in. older sister. said to FOX21:
It's kind of blowing my mind a little bit like I don't think I've completely wrapped my head around the fact that we actually have a world record, like the world. It's not just Minnesota it's not just the United States it's the world.
Believe it or not, breaking the record was actually a lot of work. First, they had to enlist the family orthopedic doctor to do the official measurements, and then for 3 days straight they had to be careful not to walk around too much because it can compress your spine.
The Trapp parents must be very proud of their kids who not only were good athletes but also straight-A students!  The family mantra is they know they will all get stared at, that is a given so give them something you yourself are proud of and hold your head high.  What a cool group of people, congratulations Trapp family!
10 Foods Northlanders Must Have To Go Camping
11 Things To Have In Your Car For Northland Winters