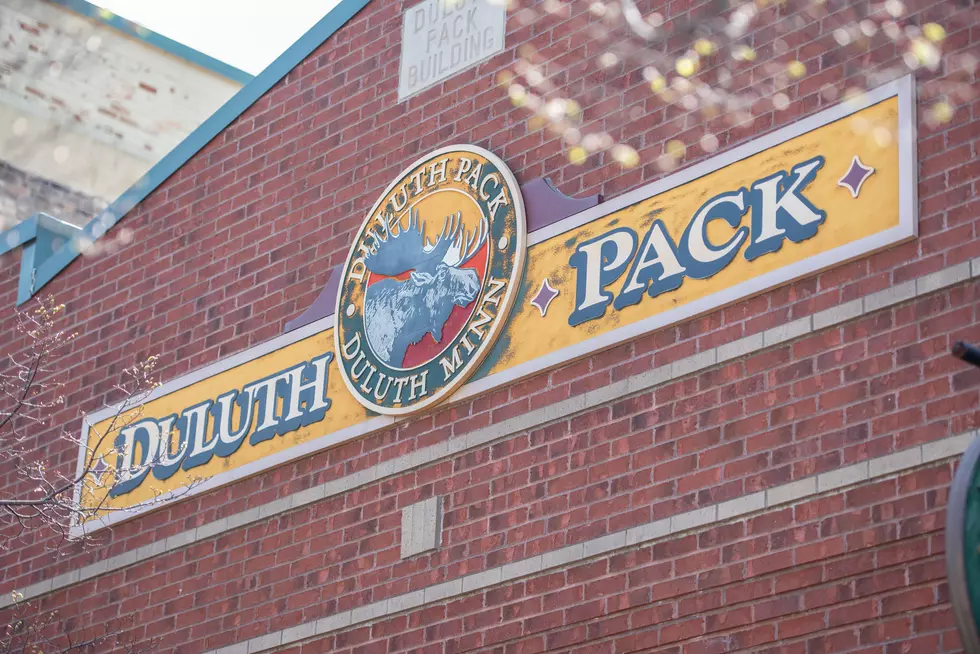 Duluth Pack Featured in Jeopardy! Question
Nick Cooper - TSM Duluth
Duluth Pack shared a screenshot of Jeopardy! just the other day. In the pic it shows that the store located in Canal Park was featured in a question for the contestants.
In Jeopardy! of course the answer comes first, and you respond with the question. The answer in this case was "Duluth Pack Has continuously handcrafted hunting, shooting, and outdoor gear" in this state since 1882. Of course the correct question is "What is Minnesota?"
Duluth Pack and Jeopardy both have been in the news quite a bit recently. Guy Fieri recently was spotted with one of Duluth Pack's hand crafted bags. It was a backpack that Fieri was holding and said "This Pack Is The Real Deal!"
Also recently the longtime host of Jeopardy, Alex Trebek lost his battle with cancer. It's really been sad as Alex has been in our homes on our television for so many years, and always has been a class act. His family recently decided to donate his wardrobe from the show to a homeless shelter. What a testament to this man's legacy. 
It was Alex Trebek's wish that all the episodes that he shot be aired even following his death. Now that those episodes have aired, the show is having guest judges. Currently former champion Ken Jennings has been hosting. There is also plans for other celebrity judges to help out including Green Bay Packers quarterback Aaron Rodgers, Katie Couric, Anderson Cooper, Savanna Guthrie, and more.
There's been a lot of times that Minnesota and Duluth have been featured on Jeopardy. Just last year we had a contestant from Carlton win quite a bit on the show!
10 Delicious Snacks With Minnesota Roots