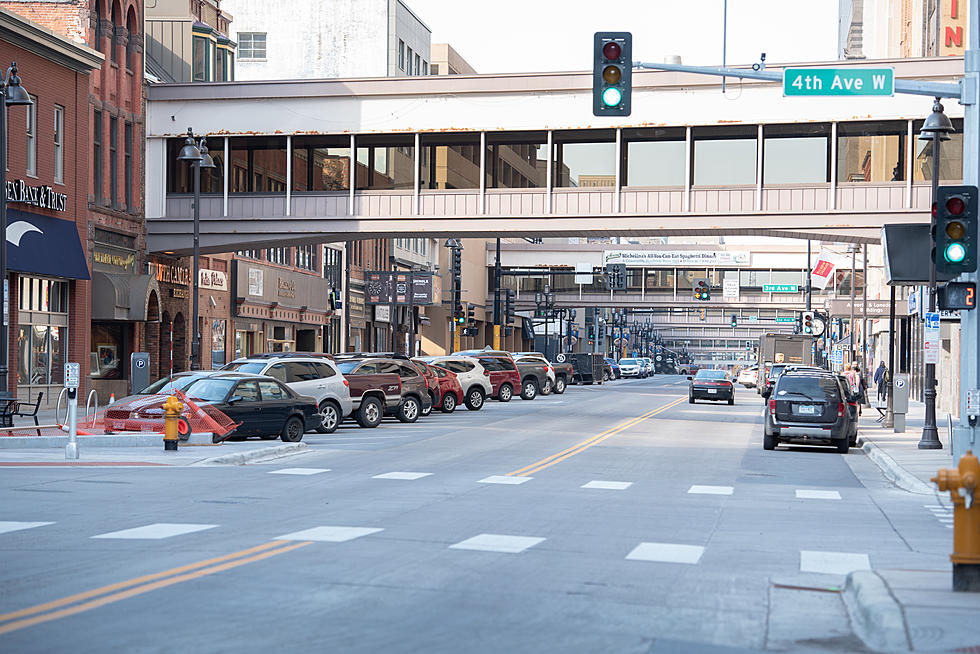 Downtown Duluth Farmers Market Cancelled For Rest Of The Season
Nick Cooper - TSM Duluth
Last week the Greater Downtown Council announced that the Duluth Downtown farmers market will close down for the season. The reason for the shut down is because a number of reasons, including drought conditions, and problems staffing both the farms themselves and the stands. I have noticed that have been very few pop markets in parking lots around Duluth where you normally see farm stands as well.
Alayna Thies, a Produce Vendor said to FOX21 " I know a lot of people rely on that too like there's a lot of local farmers or people who pay to be in the community gardens that rely on selling vegetables there to make up that money that they put into it."
For many of the farmers they have said this is the driest season they have ever seen and are struggling to keep their crops and produce watered down. This is also having a huge effect on community gardens as well which many people rely on for their fruits and vegetables for their families.
On top of the weather and labor conditions another factor is the lack of business and foot traffic happening in the downtown area since the end of the pandemic. The Greater Downtown Council is trying to figure out a plan to draw more people downtown in general and for special events such as this as well.
Thankfully for those that are able to get to it the Duluth Farmers Market at 1324 E 3rd Street is still operating normally through the season. For hours of operation click here. For so many residents being able to purchase fresh fruit and vegetables is a real struggle and that is what made having the market downtown and accessible so important. Hopefully weather conditions will be better next summer and the downtown market will return.
What Each Month Really Means When You Live In The Northland
Best Places to Have a Picnic in Duluth