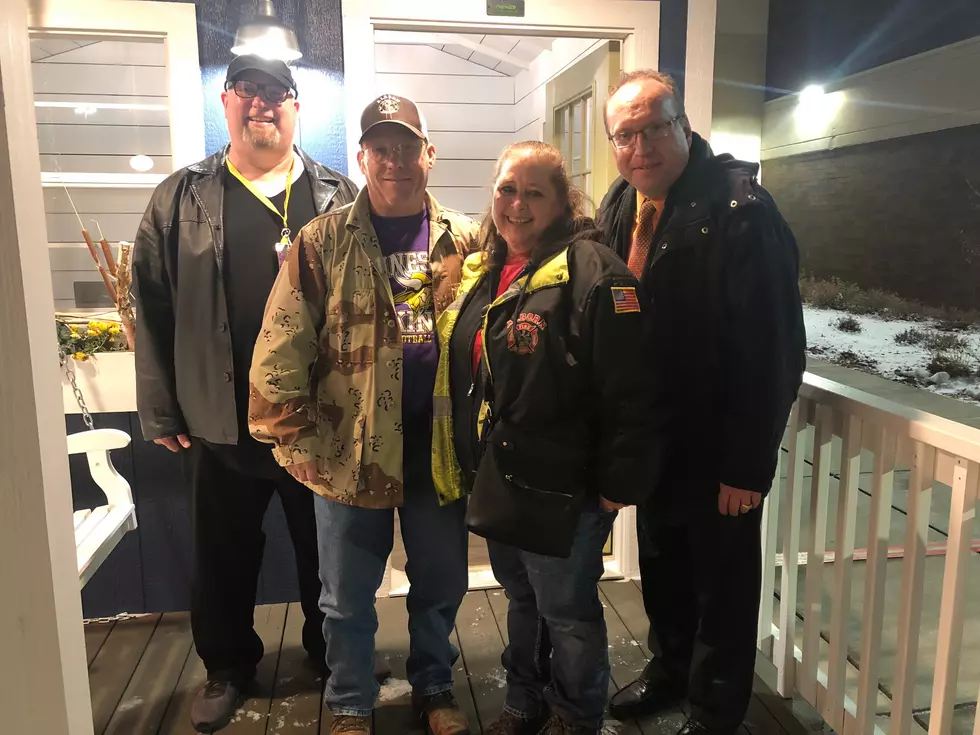 Congratulations To The Winner Of KOOL 101.7's She Shed
Tony Hart
The KOOL 101.7 She Shed has a home!  Stacy Kleiner of Alborn has won the She Shed Giveaway!
On Thursday, November 8 the 75 qualifiers who won their way on the air met at Lucky's 13 Pub with their guests, families, and friends for a Giveaway Party that packed the house.  Upon arrival, the qualifiers picked an envelope out of a box; each envelope contained a randomly-generated numerical code.  While everyone enjoyed the Nacho Bar, the KOOL staff mingled with guests, gave away prizes, and helped the She Shed Qualifiers try their codes in the lock until a winner was found. Only one of the codes was programmed to win and Stacy Kleiner was the listener who was lucky enough to have the code work - making her the winner.
Stacy and her husband were very excited about their new She Shed; they already have a place picked out for it in their backyard!
Special thanks goes out to the sponsors who helped to make the KOOL 101.7 She Shed happen:
Share Advantage Credit Union
Great Lakes Stone
J and R Sundberg Construction
State Farm of Duluth
Special thanks also goes out to:
Simco Electric
Calco Painting
Art in the Alley
Miller Hill Mall
Lucky's 13 Pub
A special word of thanks as well to the listeners who called in to qualify and played along.  We hope you had as much fun as we did!  Look for more exciting giveaways coming soon from the Northland's Favorite Hits:  KOOL 101.7!
She Shed Party