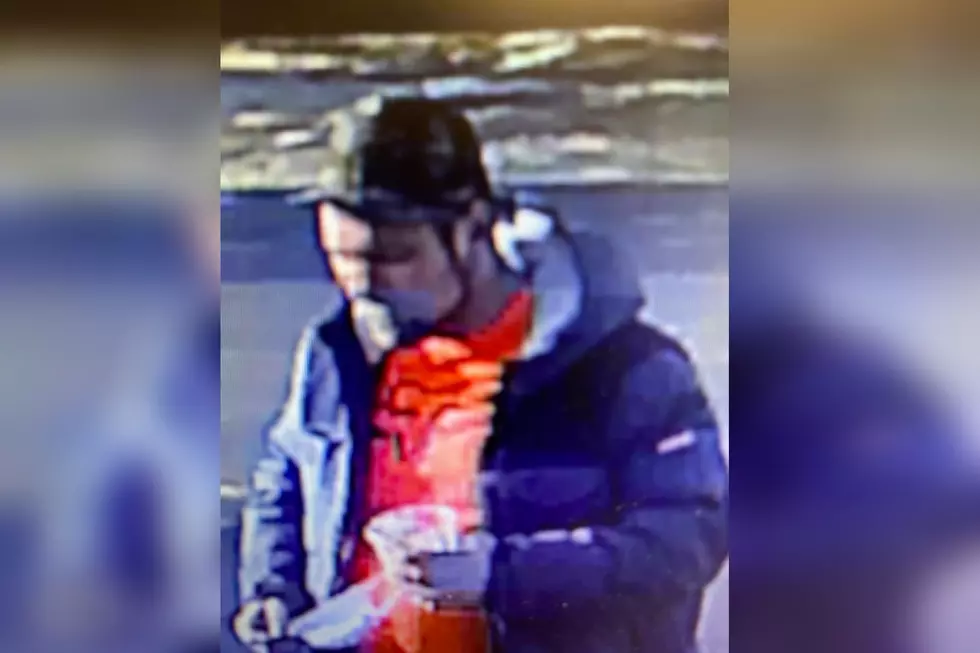 Cloquet PD Asking Public For Help Identifying Man In Photos
Courtesy of Cloquet Police Department
The Cloquet Police Department is asking for your help identifying the man in the photos below.
According to a post by the Cloquet Police Department, they would like help finding out the man's identity regarding a vehicle theft and shoplifting incident. No other information on these crimes was given. The CPD shared the photos on Tuesday afternoon (January 12th).
In the two photos shared by the Cloquet Police Department, the man can be seen wearing an orange shirt with a logo on it and a dark, zip-up sweatshirt. He is also seen wearing a dark baseball cap. While the photos are grainy, you can still make out the man's face, which includes a beard as well.
If you have any information on the identity of the male in the photos, you are asked to reach out to the Cloquet Police Department in any of the following ways:
Message their Cloquet Police Department Facebook page (You can do so by clicking here.)
Call them at 218-879-1247
Send a tip by texting "TIP CLOQUETOD" followed by your tip to 888777
Send a tip anonymously using the CPD's NIXLE tip line
As always in cases like these, do not assume that the person in the photos provided is guilty. They simply could have information on the case that could be helpful to the Cloquet Police Department.
Enter your number to get our free mobile app
We will continue to monitor the situation and keep you updated when and/or if more information is released regarding the crimes mentioned in the CPD's post.
10 Things You Can Never Find When You Need Them