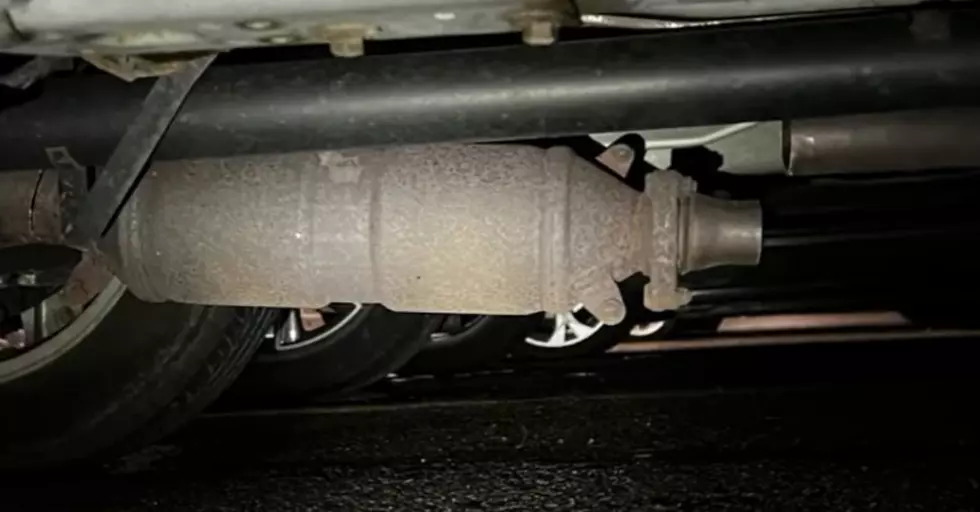 Hermantown Police Warn About Rise In Catalytic Converter Thefts
Fox 9 YouTube
The Hermantown Police Department took to social media to warn residents about a rise in catalytic converter thefts. They reassure the community that Hermantown remains "an incredibly safe community," but they are seeing a rise in theft just like other communities.
Catalytic converters are a part of the vehicle's exhaust system that contains precious metals. Thieves, usually under the cover of night, crawl underneath the vehicles and can quickly saw-off and remove the catalytic converter. They then sell them for scrap. It's becoming a big problem, so much that locks and anti-theft devices are being sold aftermarket to prevent theft.
The Hermantown Police Department offers some tips on how to protect your vehicle from this crime.
Install an anti-theft device. These are sometimes a shield or cage that goes around the catalytic converter.
Engrave your VIN on it. It will make it easier to identify you as an owner, and would likely alert a scrap dealer that it was stolen.
Park in well-lit areas. Avoid parking in dark areas if possible, regularly move your vehicle as well.
Set Car Alarm. If you are able to, calibrate your car alarm system to go off when the car vibrates or is jostled.
Install motion-sensitive lights. Simple motion-activated floodlights can deter thieves.
There are more options to protect yourself, and you can read about them on the City of Hermantown's website.
Some communities, like Saint Paul, Minnesota, are taking a proactive step to deter thefts with drive-through catalytic converter paint clinics.
If you're wondering how to tell if you're catalytic converter has been stolen, don't worry. You'll know as soon as you start the engine because it will be very, very loud as you no longer have the engine exhaust making it to your muffler.
LOOK: Here Are 30 Foods That Are Poisonous to Dogs
To prepare yourself for a potential incident, always keep your vet's phone number handy, along with an after-hours clinic you can call in an emergency. The ASPCA Animal Poison Control Center also has a hotline you can call at (888) 426-4435 for advice.
Even with all of these resources, however, the best cure for food poisoning is preventing it in the first place. To give you an idea of what human foods can be dangerous, Stacker has put together a slideshow of 30 common foods to avoid. Take a look to see if there are any that surprise you.