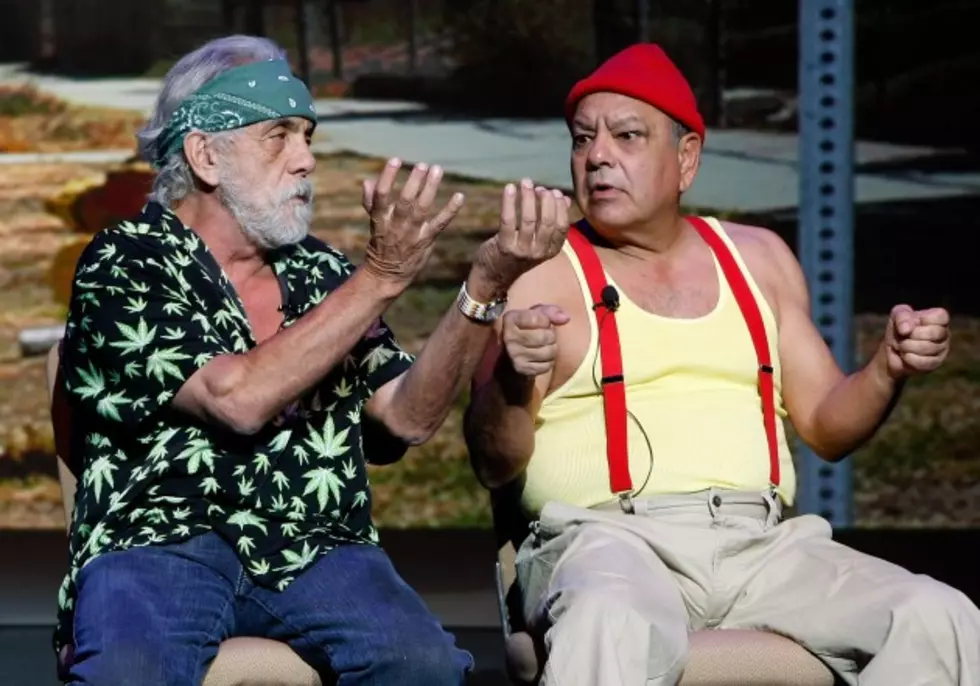 Cheech And Chong Bring "Up In Smoke" Tour With War To Symphony Hall, Win Tickets
By: Ethan Miller
Getty Images Entertainment
You mention the names Cheech and Chong and two things come to mind, smokin' joints and wild comedy. This January the comedy duo come to Duluth with the band War. Billed as the "No Authority" comedy, the two comedy legends will perform some of their funny classics.
jadepresents.com brings the reunited Cheech and Chong, plus War has released their first album in 20 years and are celebrating a reunion of their own.
This week...November 10-14 is your chance to win 5th row 4th row 3rd row 2nd row and front row with the Seven In A Row Morning Show. Play Cheech or Chong audio game in which you will hear a sound byte, be the correct caller with the correct answer and you win it before they go on sale on November 15th.
Cheech & Chong and War's "Up in Smoke" tour plays Jan. 23 at Symphony Hall. Tickets start at $45 and go on sale Nov. 15 at JadePresents.com and Ticketmaster outlets including the DECC box office and ticketmaster.com.