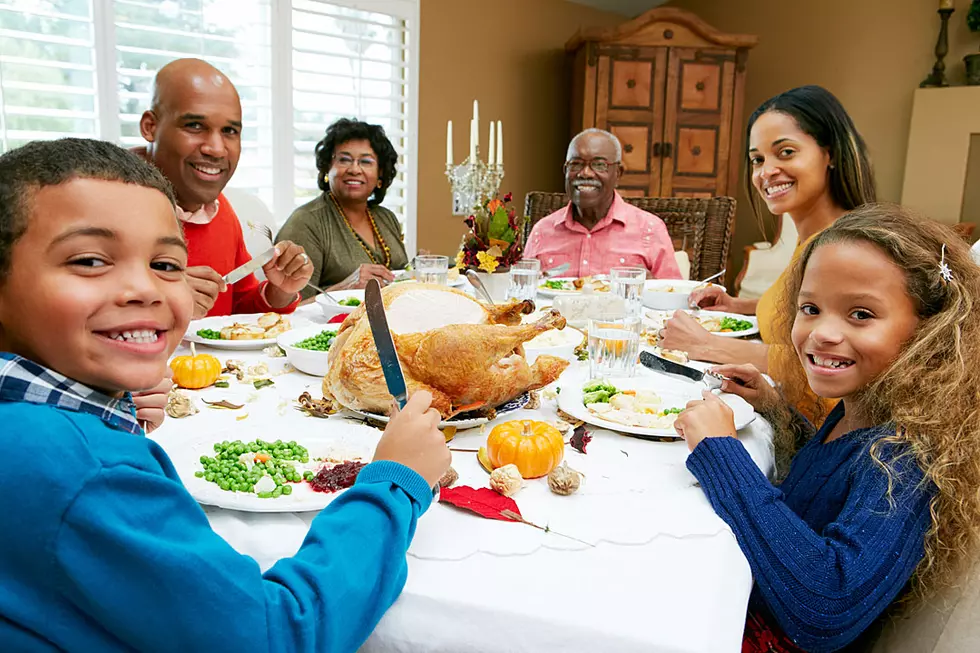 7 Ways Thanksgiving Will Be Different In 2020
iStock
Weather.com published a list of 7 Mistakes to avoid on Thanksgiving one year, I want to change them for COVID-19, I'll give you theirs, and how it will change.
1. Don't wait till the last minute to buy your Turkey. You bet! Because of the Pandemic, you should buy your turkey weeks in advance, and because of COVID-19 restrictions you should buy a smaller turkey because you probably won't have many people over, or at least you shouldn't. I have noticed fewer turkeys for purchase, as it gets closer to the holiday, you will see less and less.
2. Preparing the meal on the day of Thanksgiving. I think that was a mistake before. With all the relatives coming you want time to talk and enjoy the day, not cooking it all day. Now, you don have as many people to cook for, so with a smaller bird, what are you making to go with it. It will probably be a couple of things, not the big spread of food that you made before. You can cook the day off and talk on the phone with relatives while it's cooking. Some people are cooking for one, so you can make mac and cheese later.
3. Insufficient Entertainment and Seating. That may have been the case before. Everyone has folding chairs in the basement or coat closet and can bring them out later. This year, I don't think you will need anything extra. You might not even need the extra leaf in the table to fit the whole group. Just a regular table and nothing extra for the living room to watch football. Everyone will probably get on the family football board online this year.
Enter your number to get our free mobile app
4. Inviting Too Many Guests. After what most state's Governors have said, I think this would be a big mistake this year. Some of my friends aren't even making a traditional Thanksgiving dinner. They are making Mexican food, Chinese food, or spaghetti and meatballs. The dinner plan has changed this year due to the fact that no one should be coming over this year.
5. Don't Be The Thanksgiving Hero. This one Weather.com said that you should plan ahead, if you have guests make sure you have a plan on where they will sit, what they will eat, what will happen after the meal, and ask others to help and bring something or bring dessert. This year, I don't think anyone needs to be a hero, this year you don't have to really plan and you don't have to have an extravagant plan to entertain either. Some people like me are outsourcing the meal or getting it from the DECC/CSS and having the meal delivered.
6. Forgetting to take time out to enjoy the company. I don't think this should even be considered, with the less planning, cooking, and preparation you are going to spend all day with your family because you have seen them for the past 9 months anyway.
7. Waiting till the last minute to buy your travel tickets. No one is recommending traveling, especially flying. With recommended restrictions, you shouldn't be flying and you shouldn't be gathering. So, you are back to square one, stay home.
The bottom line in my opinion is to make something the whole family wants, relax, and enjoy the holiday. You are stuck with these people.