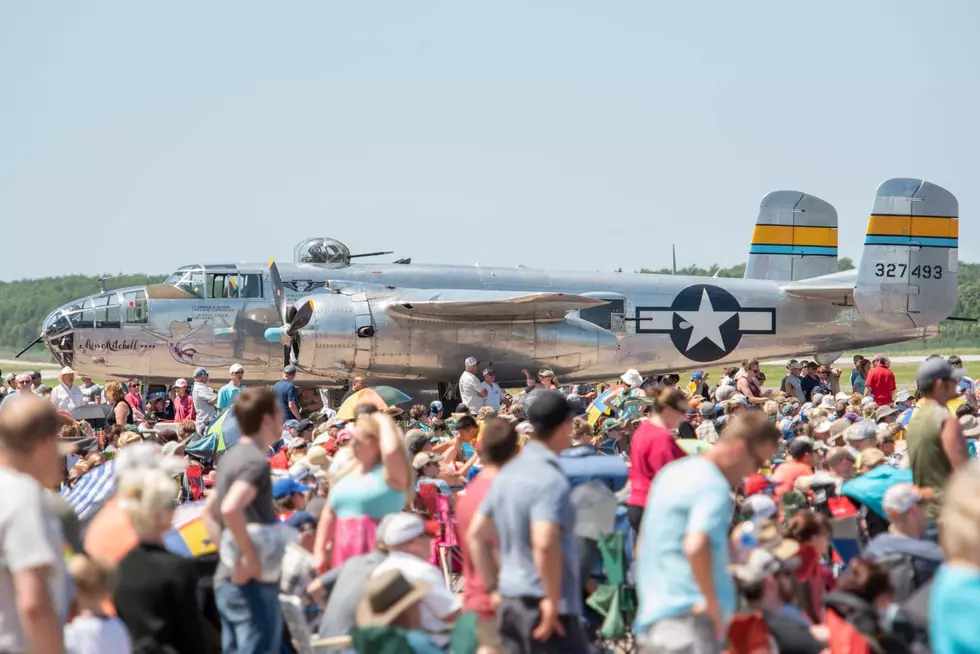 2018 Duluth Air Show Entertains Thousands, Blue Angels Announced For 2019 [PHOTOS]
Nick Cooper - TSM Duluth
Warm, summerlike weather and generally clear skies welcomed crowds of thousands looking to take in ground displays, aerial acrobatics, and feats of skill and teamwork from multiple pilots at the 2018 Duluth Air Show. The Duluth show is billed as the largest air show in Minnesota, and the combination of displays, performances, and large crowds showed once again why that title is fitting. While there aren't official attendance totals yet, event organizers say turnout was similar in size to last year's show.
Aerial performances included stunts and acrobatics by Kent Pietsch, Mike Wiscus, Grant Nielsen, and Julie Clark, tribute flights from a B25 and "Class of '45" planes with pilots Scott Yoak and Jim Tobul, demonstrations from the US Army Black Daggers and US Coast Guard, and the headliner Air Force Thunderbirds capped off both days in the air.
Aeronautic enthusiasts excited to get their next air show only have to wait until next summer. It was announced this weekend that the 2019 Duluth Air Show will feature the US Navy Blue Angels. Mark your calendars for the weekend of July 20 and 21, 2019, when the Blue Angels and other pilots and displays will make their appearance at the Duluth International Airport.
2018 Duluth Air Show