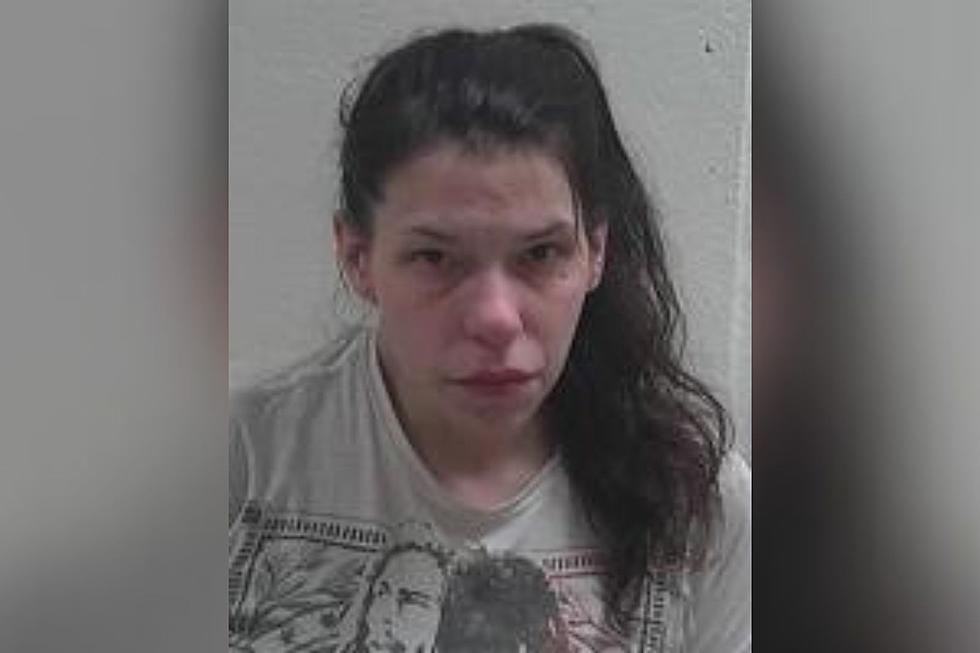 Wisconsin Woman Charged With Homicide After Superior Overdose Death
Douglas County Jail Roster
The woman accused of being involved in the drug overdose that took the life of a Superior man in November made her first appearance in court to face the charges being filed against her.
Cassidy Rose Anderson, 34, faces four felony charges in connection with the incident.  According to the details shared in the article in the Superior Telegram [paywall], Anderson is charged with being "party to first-degree reckless homicide/deliver drugs, possession with intent to deliver fentanyl, possession of methamphetamine, and maintaining a drug trafficking place".
Each of the charges carries with it imprisonment and fines. Anderson is currently being held in Douglas County Jail, with a $10,500 cash bond.
If she's convicted, Anderson faces some substantial penalties. The maximum penalty for the homicide charge is 40 years and fines up to $100,000. Meanwhile, the possession with intent charge carries a maximum penalty of 15 years and up to $50,000 and "the other two felonies each carry a maximum penalty of three and half years of imprisonment and a fine of up to $10,000".
Police first came to investigate Andersons role in the crime following the overdose death earlier this winter. When an autopsy determined that the cause of death was "due to the effects of fentanyl and methamphetamine", law enforcement authorities turned their attention towards where the illegal drugs came from.
That investigation eventually led to Anderson; as authorities worked to determine her role in the overdose, they determined that the drugs that had been ingested allegedly came from her, by way of another woman who purchased them from Anderson.
For her part, Anderson admitted selling the drugs to the woman in question - saying that "she sold 'dope' to the woman on the day of the fatal overdose".
A subsequent search of her home - aided by the warrant - turned up the evidence of drug use and sales. That article in the Telegram details the criminal complaint sharing that police:
"....reportedly found a total of 10.95 grams of a substance that tested positive for fentanyl and 2.74 grams of a substance that tested positive for methamphetamine in her bedroom. Also seized were a cell phone, empty jewelers baggies, a digital scale with a white powder residue that tested positive for fentanyl, $615 in currency and a ledger that included the names of people who have been part of prior drug investigations."
Later on, during further investigations, Anderson admitted to the authorities that she "had people who supplied her with fentanyl" and that she "sold a small amount of the fentanyl to support her own drug habit". She also admitted to "using and acquiring methamphetamine for sales".
Andersons next court appearance is scheduled for April 19.
10 Things Northlanders Look Forward To Every Summer
10 Things Northlanders Look Forward To Every Summer
KEEP READING: Get answers to 51 of the most frequently asked weather questions...