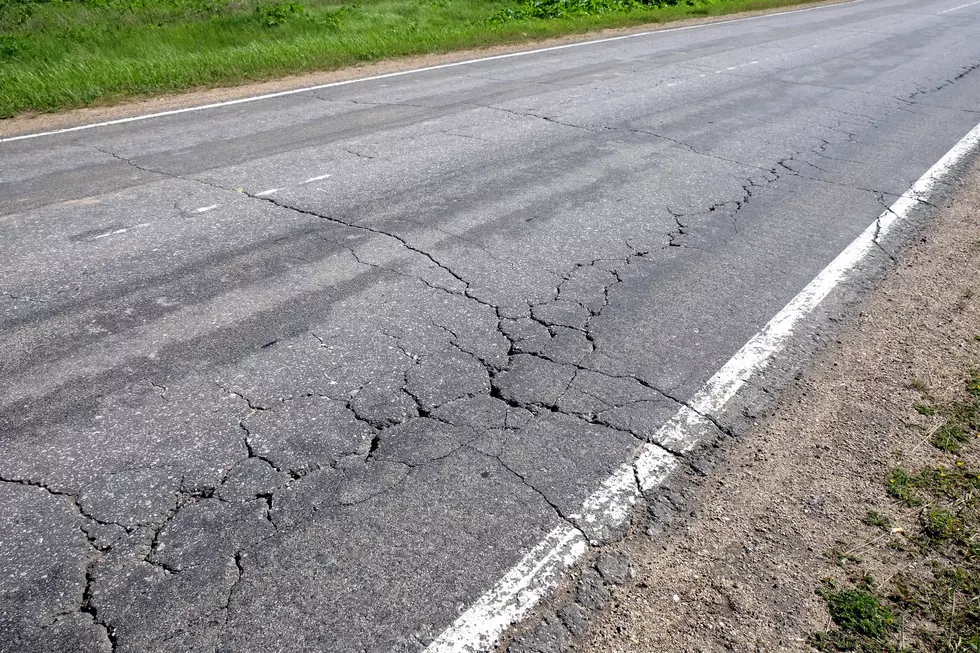 Wisconsin DOT: Be Alert For Pavement Issues, Buckling
iDymax
Spring is finally here and while it means nice weather (finally!) for our region, it also comes with some problems, especially when it comes to roads.
We all know potholes are a major problem in the Twin Ports around this time of the year, especially after a long winter. Even Superior Mayor Jim Paine issued a statement about potholes in the area recently.
He shared a message on his Facebook page in early May, writing that they are going to be working hard to fix the potholes as soon as possible. He also asked residents to report bad pothole areas so crews can fix them.
Spring weather also means speeding in some cases. While people speed in winter, it seems to get worse when the weather gets nice and there aren't as many hazards on the road. In March, thirty drivers were ticketed outside one Minnesota store over a two hour time span. Yikes.
Another problem when the weather gets warmer? Pavement buckling! I have seen this a few times in my day and it is wild how roads can buckle with the swing of the seasons. You might even see if yourself while out and about soon.
This is definitely the case in Wisconsin, as the Wisconsin Department of Transportation shared a message to motorists who might see or encounter pavement buckling across the state.
Just last week, eleven different spots were reported to have pavement buckling in just one day. The Wisconsin Department of Transportation officials say that this is normal, but still a bit unsettling.
In case you didn't know, pavement buckling happens when the weather turns fast. Going from cool weather to hot weather causes the pavement to expand more than it was designed to and buckling is the result.
Not only do they cost money to fix but they can also create a hazard for motorists. Wisconsin DOT officials say to be alert in the state until further notice. If you are driving and happen to see a bad area with pavement buckling, you are asked to report it by calling 911.
Yikes. While this is something that happens every year, it is always nice to be reminded about road hazards like this. We are used to winter driving at this point after our long winter season so brushing up on things like this is always helpful.
One thing is for sure: it could be worse! In early 2020, a Wisconsin motorist was traveling when they came across an even bigger hazard than a pavement buckle: a toilet! A woman driving in Marshfield, Wisconsin ran into a toilet in the middle of the highway. That just stinks.
I haven't noticed any pavement buckling in Duluth but I did notice something about a certain Duluth road. Is it just me or does absolutely everyone speed while driving along Howard Gnesen?
16 Strange Travel-Related Things That Have Happened On Minnesota / Wisconsin Roads
Ten (Plus) Items Made In Wisconsin
A review of the top ten items made in Wisconsin - expanded just a little to fully-recognize one of the listings.