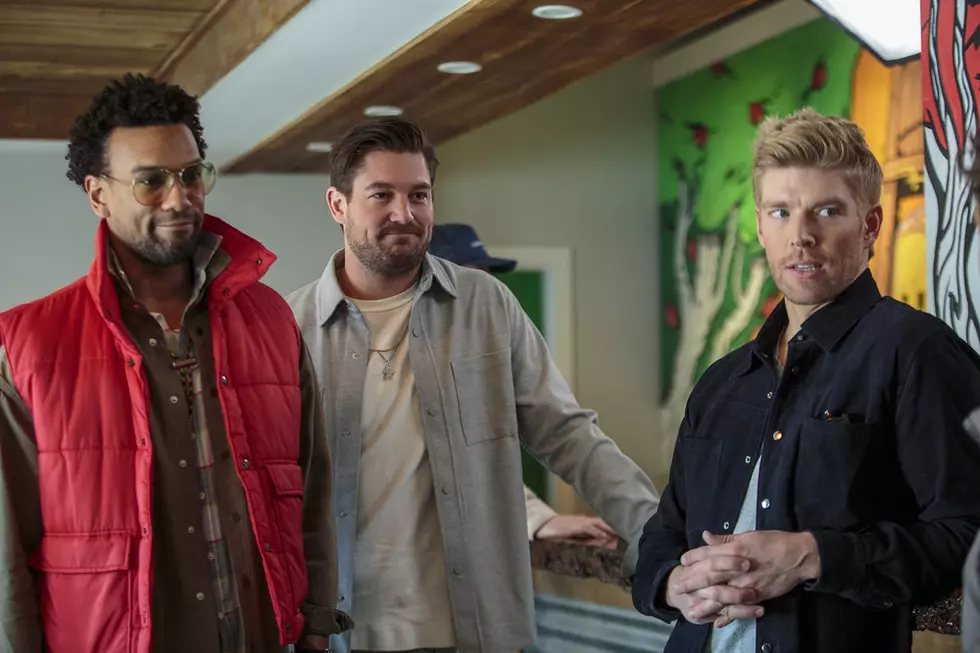 Reality Star Rocks Eveleth Hockey Jersey On Television
Jude Domski/Bravo
Another day, another shoutout to small town Minnesota on television! In case you didn't know, there is an Eveleth native on our silver screens right now on a television show called Winter House.
The show is a spinoff of another show called Summer House. The show airs on Bravo and follows a group of friends from New York that rent a house every summer in the Hamptons and party. There is always a lot of drama.
Now, the second season of Winter House is airing and it features a cast member from the Iron Range! Luke Gulbranson, who joined Summer House a few years back, is on the spinoff and the center of drama this season.
The show is in its early stages of airing in the new season but so far, there has been a lot of drama. So what has the drama consisted of? A major fight that broke out between Luke and another cast member in Minnesota over the summer.
It is a long story but to sum it up, Luke and his Winter House cast mate Craig Conover spent the Fourth of July weekend in Eveleth over the summer last year. Another reality star named Austen Kroll, who is also on the show from time to time, was also there.
Things got heated in a recent episode after the trip was brought up. There was an incident over fireworks and it made the show as Luke and Craig got into a big fight about what happened in one scene.
They were still fighting in the most recent episode of the show, titled Saints & Sinners. However, they made up when Craig rocked an Eveleth hockey jersey that Luke gifted him on that very trip! The makeup happens near the end of the episode around the thirty-six minute mark.
They are all hanging out outside in the snow when Craig rocks the jersey. He talks about how he was gifted it on his trip to small town Minnesota and says the jersey is a "symbol" of how he forgives Luke and is moving on from the petty fight.
He also talks to Luke and says that the jersey reminds him of the fun holiday weekend they had in Minnesota and Luke agrees. They eventually make up and all is well - for now. On reality television, people are never made up for long!
It's pretty cool to have Craig rocking not only some Minnesota sports merchandise but an Eveleth jersey! We will see if any other merch from the Iron Range pops up this season. New episodes premiere on Thursdays on Bravo.
25 Reality Stars You Can Find On Cameo
27 City Park Spaces In Duluth + Superior To Spend Time Near The Water
This is by no means a complete list of every park in Duluth and Superior with some kind of body of water, but it does include some of the best options in the Twin Ports to enjoy some time near a lake, river, stream, or pond!