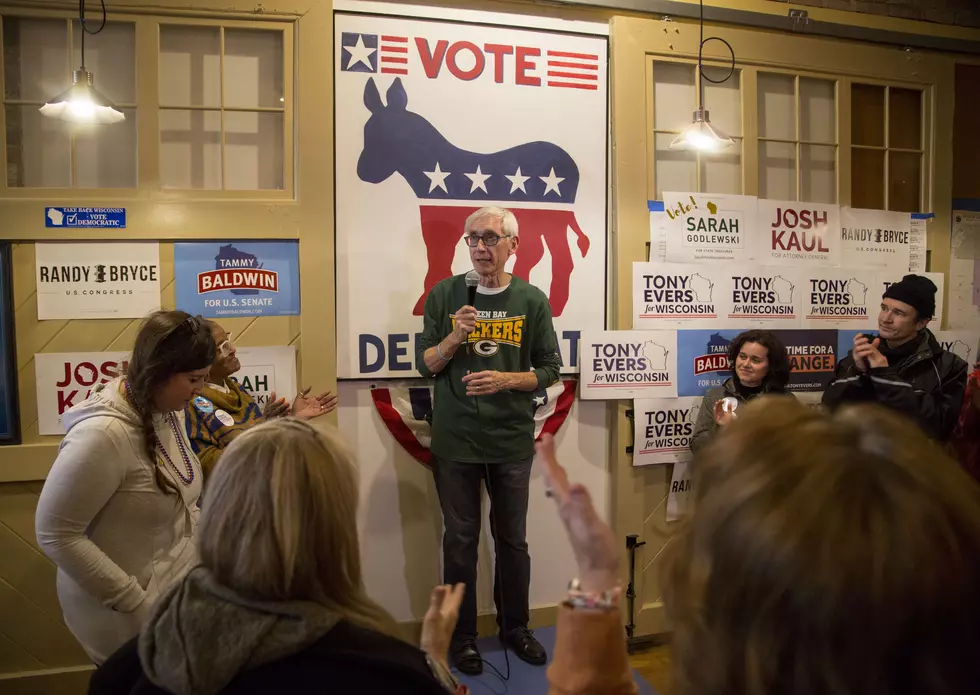 WI Lawmakers Defy Governor To Put Up Christmas Tree
Getty Images
Two Wisconsin lawmakers have defied an order issued by Governor Tony Evers - putting up a Christmas tree in the rotunda of the State Capitol Building.  As reported earlier, Governor Evers had cancelled the traditional display, citing COVID-19 as the reason behind it.
The tree display is not only defiant of Evers wishes, its permit also was turned down by the Department of Administration's Police Department.  According to news sources, Wisconsin lawmakers Paul Tittl and Shae Sortwell - both Republican State Representatives - applied for a permit for a "historical display" after hearing the news that Evers had nixed the traditional Christmas tree display.  That permit was turned down by the DOA with out explanation.  The two lawmakers decided to put up the tree anyway.
The permit denial is a lesson in technicality:
"Dan Blackdeer, chief of the Capitol Police, an extension of the DOA, denied the request [after it was received][. He wrote that although the DOA can issue permits for events and exhibits, only the State Capitol and Executive Residence Board can approve decorative items. He went on to say that state law prohibits the DOA from permitting any exhibits on the rotunda's ground floor. A permit request must be filed at least 72 hours in advance and the lawmakers' sought to display an exhibit the same day they submitted the application, Blackdeer added. What's more, the DOA is denying all permit requests for the interior of Capitol since the building is closed to the public, he wrote."
So if the state law prohibits exhibits on the rotunda's ground floor, how has the tree managed to accommodate that space in years past?  "DOA Assistant Deputy Secretary Olivia Hwang [explained] that since the DOA owns the building, it doesn't need a permit for the traditional holiday tree."
Enter your number to get our free mobile app
The massive Christmas tree display in the State Capitol Buildings rotunda has a long history.  Traditionally, elementary school students from around the state are invited to create and submit hand-made ornaments that get displayed from the trees branches.
Although Evers cited the COVID-19 Pandemic as the reason behind this years closure some are questioning whether or not there is more to the story.  As reported earlier, Evers created a dust-up last year when he changed the name of the official state display - calling it a "holiday tree" rather than a "Christmas tree".  Some suggest that cancelling the tree completely makes any disagreement a moot issue.
Tips To Make Holiday Dinner Planning Easier