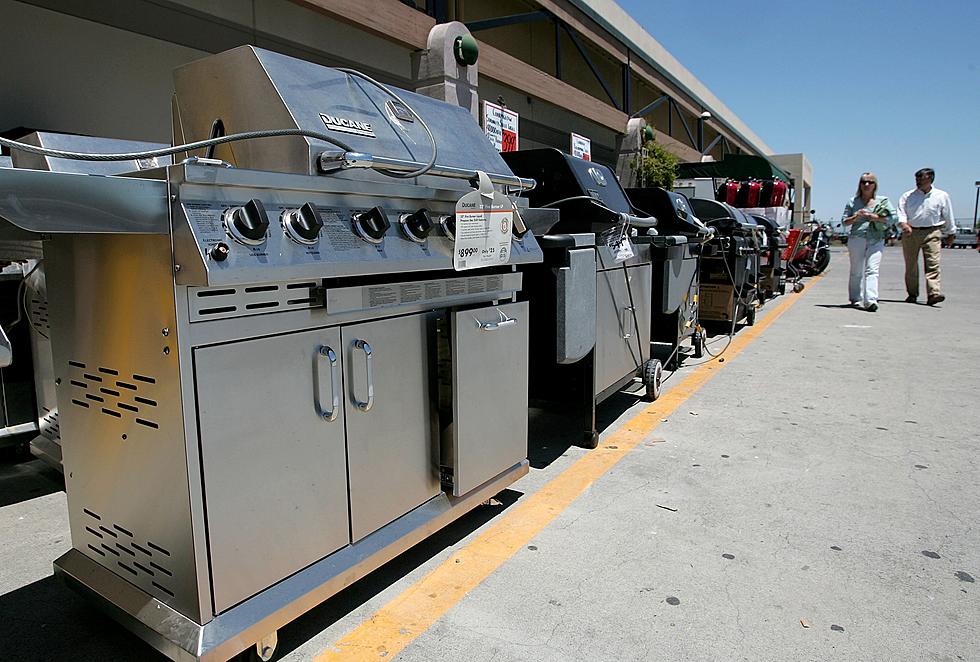 Ways To Improve Your Grilling Game
Getty Images
Backyard grilling has come a long way from the days when people only grilled hamburgers, brats, and hot dogs.  These days, people use their grills like a second kitchen appliance - often eschewing the indoor kitchen for most of the season, while hanging out on the deck enjoying each night of the summer.
And why shouldn't we?  Grills themselves have come a long way, too.  The basic square-box charcoal grills from the mid-part of the 1900's quickly evolved over the years;  propane gas grills followed, as did stainless steel options, and more.  These days a new breed of "smart grills" has totally transformed the grilling process and become the new trendy appliance item to have.
Similar to how the grills themselves have evolved and improved over the years, the utensils and techniques have gotten better.  While we once might have just used the same kitchen utensils we used indoors when cooking on a grill, a whole sub-category of kitchen items has been developed, designed to make things easier and with better results.  And with the advent of modern cooking shows and books, many make-do grillers have stepped up their game to elevate the quality of the foods they end up producing.
So what can you do it "up your game" when it comes to grilling?  With a focus on improving both the equipment, technique, and raw ingredients, you'll be turning out gourmet, high-end food in no time. Here are some suggestions to make your next barbecue cook-out the best one ever.
Ways To Up Your Grilling Game
A variety of tips and suggestions to improve your results with backyard grilling or cooking in general. Some of these are new ideas, some might be reminders of old-knowledge - but they're all good things to keep in mind when barbecuing.
Foods You Need To Eat Before Summer Is Over
10 Things You'll Need For A Successful Barbecue Season
7 Great Places To Get Ice Cream In The Northland
See How School Cafeteria Meals Have Changed Over the Past 100 Years
Using government and news reports,
Stacker
has traced the history of cafeteria meals from their inception to the present day, with data from news and government reports. Read on to see how various legal acts, food trends, and budget cuts have changed what kids are getting on their trays.
KEEP READING: 3-ingredient recipes you can make right now
LOOK: Here are copycat recipes from 20 of the most popular fast food restaurants in America