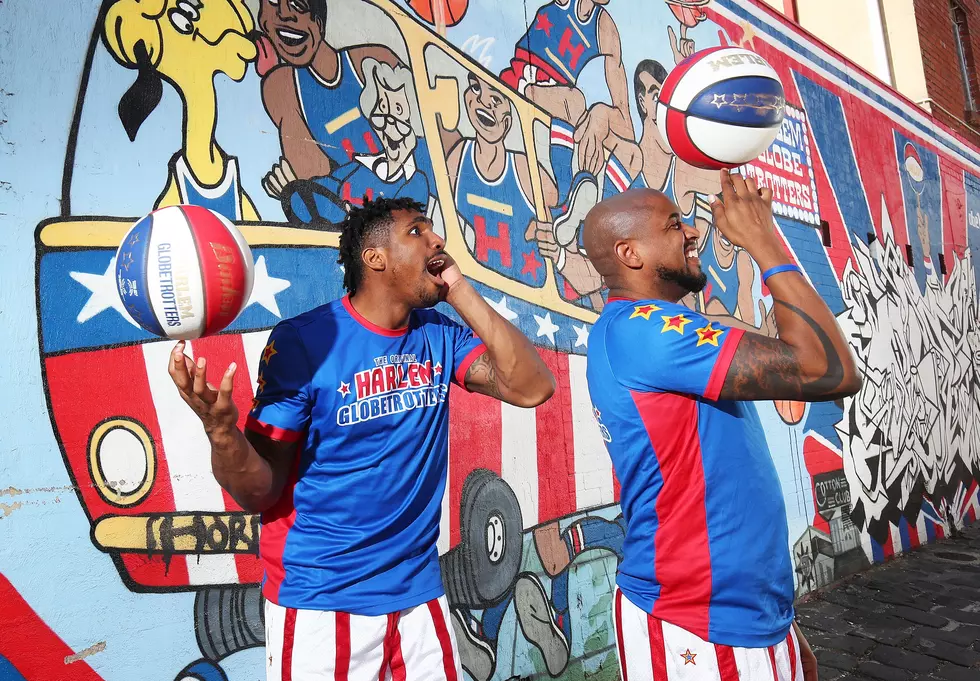 Watch The Harlem Globetrotters Mall Of America Trick Shot
(Photo by Graham Denholm/Getty Images for Basketball Australia)
For the first time in the Harlem Globetrotters' 93-year history, one of the stars of the team made a trick shot from a moving roller coaster.
The Harlem Globetrotters posted a video showing Zeus McClurkin accomplishing the amazing feat at the Mall of America in Minneapolis, as the Globetrotters prepare for games at Target Center and the Amsoil Arena this weekend.
Zeus' teammate Dragon Taylor added shots while swinging on a ride and standing four stories up in the Mall of America rotunda.
The Harlem Globetrotters are continuing the spirit of Trick Shot Day, from December by doing a trick shot in all the places they are visiting. According to their website, the Globetrotters have made trick shots a staple of their repertoire for much of their 93-year history, beginning with greats such as Goose Tatum, Meadowlark Lemon, and Curly Neal and continuing through with today's Globetrotter stars, who own more than 20 Guinness World Records and just weeks ago set new marks with trick shots including furthest back somersault basketball shot (58 feet, 1.25 inches, set by Bull Bullard) and most behind-the-back three-pointers in one minute (three, set by  Zeus McClurkin).
The Globetrotters are currently in the midst of their 93rd year of touring with the 2019 Fan Powered World Tour, during which the team will play in more than 250 North American markets, as well as 30 countries worldwide.