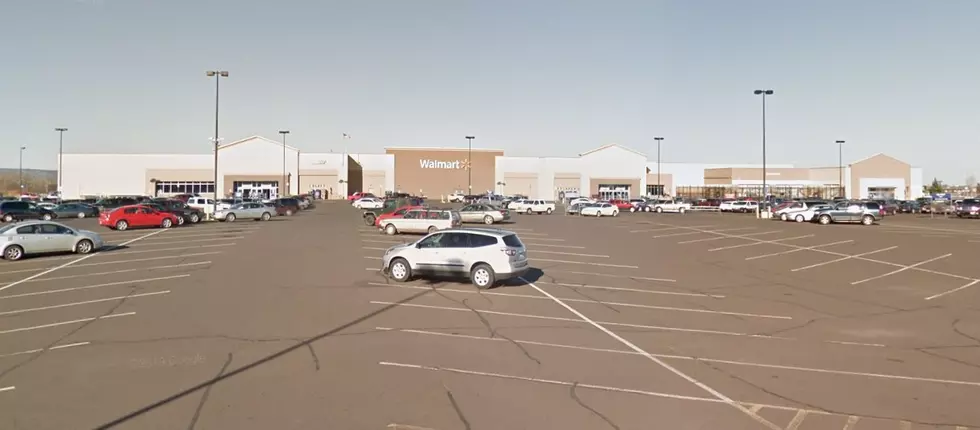 Walmart Sues City Of Superior To Lower Property Tax Value, Fifth Time In Five Years
Google Maps
Walmart wants the assessed value of their Superior store location cut in half. A lawsuit recently filed is the fifth request in five years that the Arkansas-based company has tried to change the number that determines how much property tax they'll pay to the city.
The most-recent filing shows that Walmart wants the value of the store located on Tower Avenue in Superior dropped from $12.1 million to $7.1 million; if successful, the company would have the value the city uses almost cut in half.
This current lawsuit - as well as the four previous - hinge on the so-called "dark store theory".  According to the details shared in an article in the Superior Telegram [paywall], the "dark store theory" is one that major retailers use to lower their net property taxes paid at the local level:
"The dark store theory is a tax avoidance strategy used by national big-box retail chains to argue their thriving businesses must be assessed for tax purposes as though they were a vacant property."
In other words, the retailers are arguing that the assessed property value should have nothing to do with the income (profit or loss) generated inside the store; the value should be purely based on the inherent value of the land and structure.
Detractors claim that any inherent value of a parcel of commercial property is tied to that revenue stream.
This most-recent lawsuit that Walmart filed against the City of Superior isn't the first of its' kind; Walmart successfully lowered it's assessed value of the Superior location for three years:  2017, 2018, and 2019 - with an agreement reached in 2020.  The terms of that lawsuit saw the "store's assessed value [dropped] by about $750,000 for three years".  That reduction brough the assessed value of the Superior Walmart location from "just over $13 million to $12.1 million".
While the company was successful in the past, this most-recent lawsuit seeks an even larger reduction - by almost half.
According to the filings of the August 5 application, the City of Superior now has 20 days to respond.
Food Brands I Won't Let Walmart Curbside Pick Up Substitute
Northland Vegetables That Can Well
LOOK: States With the Most New Small Businesses Per Capita