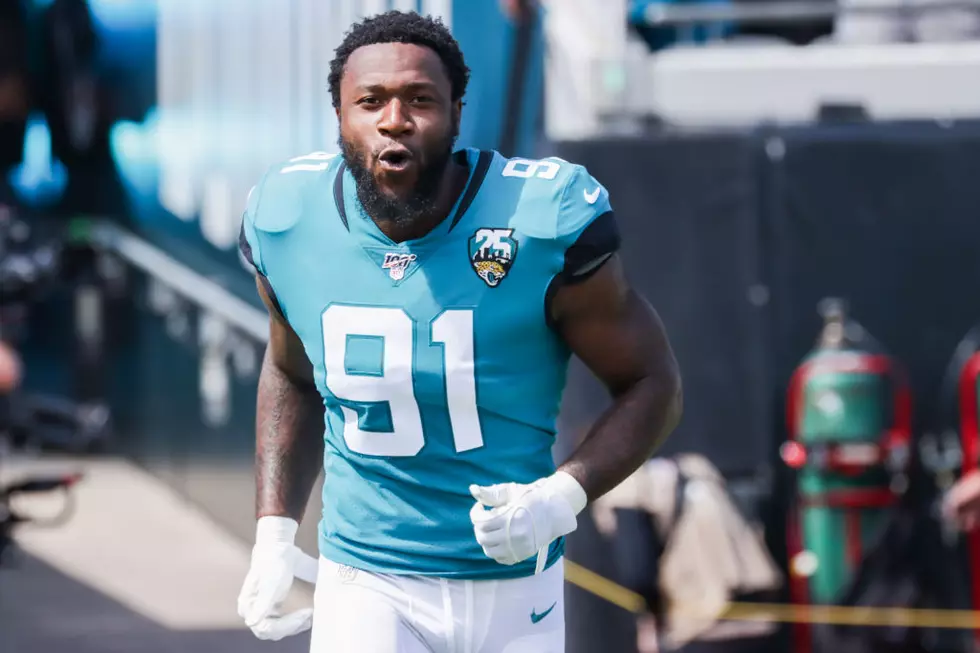 Vikings Trade Yannick Ngakoue to the Ravens
Getty Images
The Yannick Ngakoue experiment is officially over after the Vikings make a trade with the Ravens.
The Vikings acquired the pass rusher from the Jaguars just before the season got underway, now just 6 games into the season the DE is off to Baltimore for a 2021 third-round pick and a conditional 2022 fifth-round according to ProFootballTalk.com.
This is certainly a sign to me that the Vikings head office is "waving the white flag" on the 2020 season, Ngakoue has had 5 sacks in the season, so his play isn't the issue, it's just that the Vikings really don't feel that they'll need him nest season and might as well get something for him while he's healthy and playing good.
Enter your number to get our free mobile app
The Vikings gave up a 2021 second-round pick and 2022 conditional fifth-round pick to the Jaguars to acquire Ngakoue, so yeah, the Vikings lost there too. How very 2020.
This isn't the only move the Ravens made today, they also plan to sign Dez Bryant to their practice squad according to PFT, Bryany hasn't played a game in the NFL since 2017 and is looking to get back into the game.
The Vikings have a week off to lick their wounds and get ready to head to Green Bay to take on the 4-1 Packers next Sunday at noon.
8 Things You Could Only Understand As A Vikings Fan