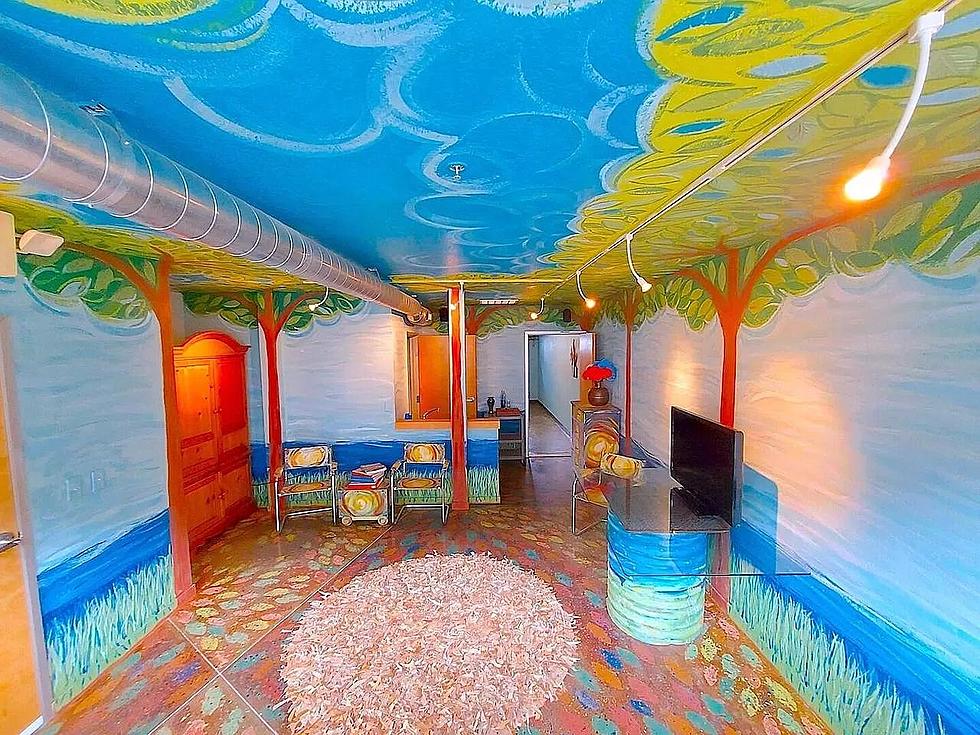 It Looks Like A Unicorn Threw Up Inside This Wisconsin Condo; See Inside
Jeff Scrima, Tenderland Real Estate LLC
I think it is safe to say you've never seen a home quite like this one before. It might be one of the coolest real estate listings I have ever come across!
I follow an account on Instagram that features really cool homes from across the country. There have been some interesting homes featured in Minnesota and Wisconsin but this one might be the one that stands out the most!
It is located in Waukesha, Wisconsin at 234 Brooks Street. It is a condo and features two bedrooms and three bathrooms. It also features a storefront for business owners, which is pretty unique!
The home's listing describes the spot as "magical, happy, peaceful" and inspired by nature. Although it isn't obvious from the photos of the spot, it has three different stories. It also features two outdoor spaces, an open concept kitchen and living room area and an enclosed garage.
Wondering why the spot is so unique? It was created by JT Seymour, a developer who is also a designer and artist. The spot is meant to represent what would happen if "Van Gogh and Dr. Seuss had a treehouse" which is a pretty iconic duo!
The home was built in 2008 and is just over two-thousand square feet. What really makes this home special is the design. It is colorful from start to finish. Every single nook and cranny has some pop of color. Even the appliances are colorful!
I should also give a little disclaimer: part of this home is not safe to share as part of this post! Let's just say the designer got very creative in one of the bathrooms. You can view that at your own risk. Ha!
Want to escape for a minute or two? Take a look at this incredible condo that can only be described as a colorful oasis that is out of this world!
Wow! Inside The Most Colorful Home In Wisconsin
Want to feel like you're living in the clouds? This Waukesha, Wisconsin condo for sale can be all yours for just under $400,000 bucks!
Hotel Living! Tour This Hotel Room-Turned-Townhouse In Canal Park
Looking for a special place to call your own? This spot will have you feeling like you are a hotel guest with a room-turned-home condo living area, complete with your own private sauna, round jetted tub and views of Canal Park and Lake Superior.
This Dome-Shaped Home Is The Most Fascinating Listing In Duluth
On the market for a new home or simply love watching HGTV? This five-bedroom, three-bathroom home sits in a wooded area and is shaped like a dome! It is 2,800 square feet and sits on a private lot in the Kenwood area of Duluth. You HAVE to se this home.