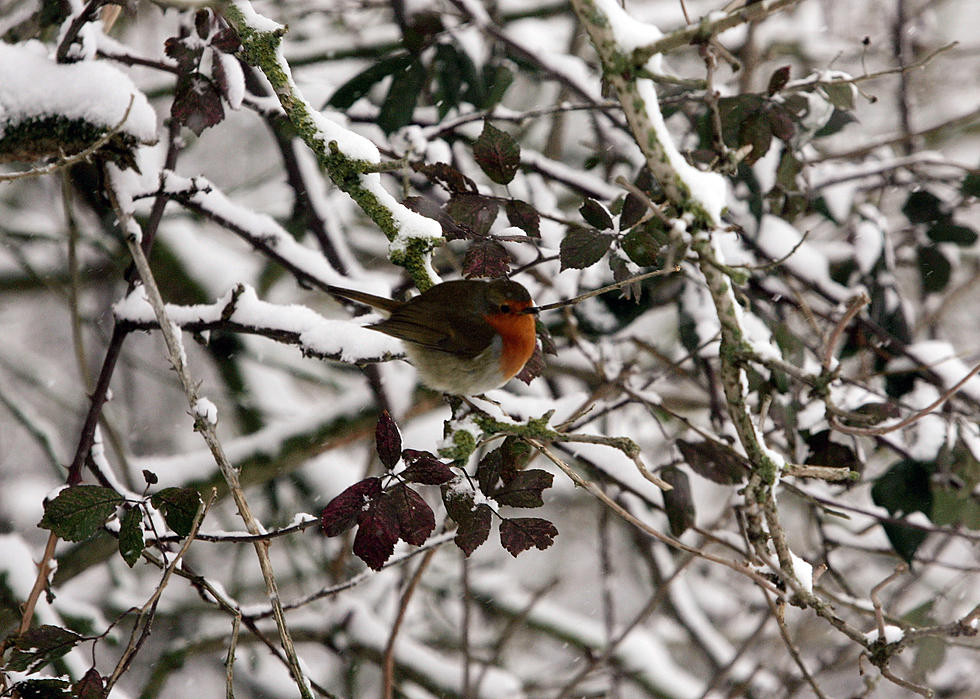 This Is The Week For Duluth-Area Christmas Bird Counts
Getty Images
If you see a variety of birds outside your window this week - or, perhaps more importantly - if you see humans with binoculars observing those birds outside your window, it's happening according to schedule.  This week marks the annual Christmas Bird Count for two Northland locations - one in Itasca State Park on December 14 and a second in Bemidji on December 18.
The events are part of a larger nationwide event called the Audubon Christmas Bird Count.  This winter time trek in to the woods has been happening now for 122 years and it plays an important role in the insight into bird populations and patterns.
In order for the bird count to happen, it needs volunteers.  Those who volunteer for the Christmas Bird Count will spend "a few hours or spend the whole day" in the wild, observing and counting what they see.
All of the data is combined and it gives great insight into the bird population in the United States and North America.  Connie Cox - Itasca State Park Naturalist explains:
"Data collected in a long-running wildlife census can help in assessing the health of bird populations.  Over time, one can review population trends for bird species. Our data, compiled with data from across the country through the Audubon Christmas Bird Count, gives an overview of what is happening with specific bird species."
According to an article in the Superior Telegram [paywall], the Christmas Bird Count "is the world's longest-running wildlife census.  Bird counts (will be) held (this year) from December 14, 2021 through January 5, 2022 at sites throughout the United States, Canada, and many other countries in the Western Hemisphere".
Locally, the count has a significant history.  Cox explains that "This is the 27th consecutive year that the bird count has been held at Itasca State Park from 1995 to the present.  This will also mark a total of 38 years of counts at the park.  The first counts began in 1972 and ran for 11 years (1972 to 1982). Then there was a gap..." before the counts resumed.
The COVID-19 Pandemic has brought a slight change to this years event.  While they've usually met prior to the date in years past, there will not be a "pre-" meeting.  "We want everyone to feel safe, so we are going to be semi-contactless".  There will also not be a luncheon afterwards this year.
If you'd like to take part, you still can - but you need to hurry.  People planning on participating in the Christmas Bird Count needs to register prior to the event by email or by phone.  Email constance.cox@state.mn.us or call 218-699-7251 for the Itasca State Park event; email jaimethib@hotmail.com or bemidkibecca@gmail.com or call 651-271-408 for the Bemidji event.
10 Foods Northlanders Must Have To Go Camping
Things To Consider Packing For A Snowmobile Trip
Sure - you've covered the basics: Hats, gloves, jackets, boots. But there are plenty of other items that you should consider packing for the snowmobile trail - from the necessities to 'creature comforts'.
27 City Park Spaces In Duluth + Superior To Spend Time Near The Water
This is by no means a complete list of every park in Duluth and Superior with some kind of body of water, but it does include some of the best options in the Twin Ports to enjoy some time near a lake, river, stream, or pond!
TIPS: Here's how you can prepare for power outages