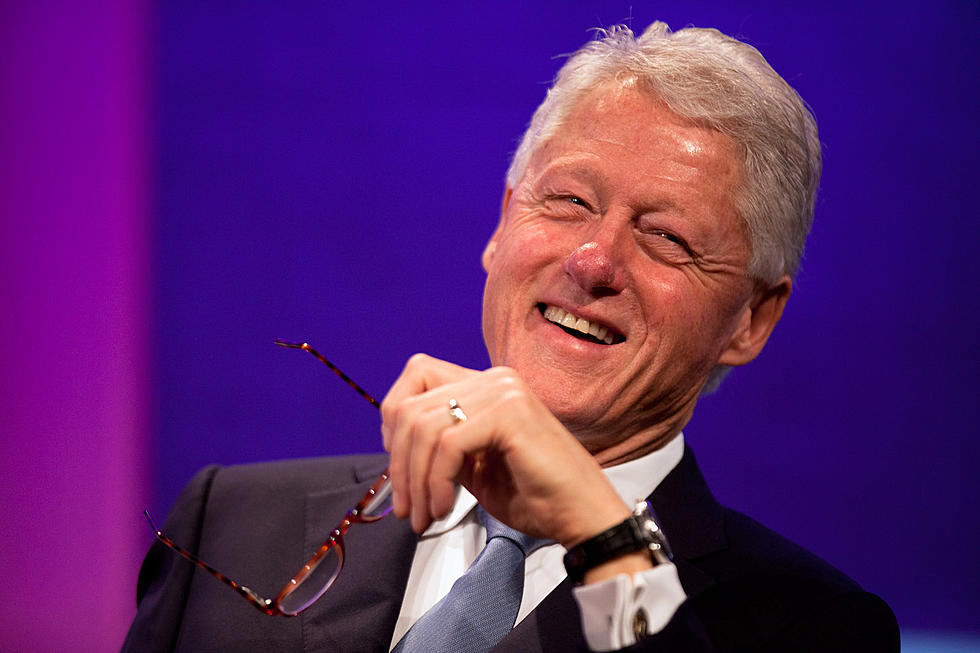 Bill Clinton's Upcoming Novel 'The President Is Missing' Headed to Showtime
Getty Images
Cable TV is so how right now even former Presidents are getting into the act.
Deadline reports that Showtime has picked up the rights to The President Is Missing, an upcoming novel co-written by thriller expert James Patterson and former President Bill Clinton. Supposedly, Clinton and Patterson had "16 meetings with TV studios, cable, and streaming networks as well as producers, directors, and financiers" before settling on Showtime as the home for their baby. The details about the book are still pretty thin. Here is what we know:
In The President Is Missing, published by Alfred A. Knopf and Little, Brown & Co., Clinton and Patterson tell the story of a sitting U.S. president's disappearance, with the level of detail that only someone who has held the office can know.
The President Is Missing (the novel, not the show) will be published in June 2018; there's no date yet for the show, which still needs to announce a showrunner and cast.
I am intrigued by the concept of a political thriller based in material provided by an actual politician, but that title keeps throwing me. Every time I hear "The President Is Missing" I hear "The President's Neck Is Missing," which you may remember as one of the films that starred the great actor Troy McClure on The Simpsons. Anyway, I hope this such a huge success, so next we get a science-fiction show about a former President who saves the galaxy from invading aliens co-written by Barack Obama.