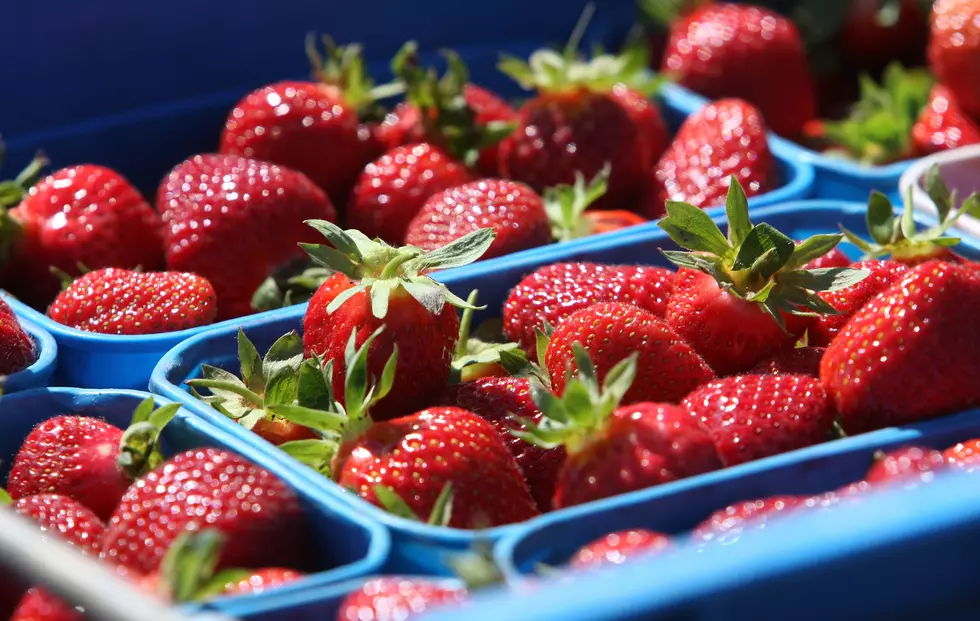 The FDA Has Reported Cases Of Illness From Certain Strawberry Brands Including In Minnesota
Getty Images
The U.S. Food And Drug Administration along with the Public Health Agency of Canada has issued a warning to consumers regarding organic strawberries from FreshKampo and HEB. Illnesses have been reported in Minnesota, California, and Canada.
According to KARE11: These particular strawberries would have been purchased between March 5 and April 25 in the United States at a variety of stores including Aldi, Kroger, Safeway, Walmart, and Trader Joe's.
Even though these particular strawberries are past their shelf life health officials are concerned that some consumers may have frozen them in order to eat at a later time. You are encouraged to throw them away immediately or return them to the store they were purchased from. So far in the United States, 17 people have become ill and 12 of them have been hospitalized.
Fresh Kampo which grew the strawberries in Mexico said in a statement that they are working with regulators to figure out what happened to the fruit. The labels on these particular strawberries would have said "Product of Mexico" or " Distributed by Meridien Foods."
So what illnesses are people getting from these organic strawberries? It is a very serious condition called Hepatitis A. According to the Food And Drug Administration:
Hepatitis A is a contagious virus that can cause liver disease. A hepatitis A virus (HAV) infection can range in severity from a mild illness lasting a few weeks to a severe illness lasting several months. In rare cases, particularly for people with a pre-existing health condition or people with weakened immune systems, hepatitis A infections can progress to liver failure and death.
According to the FDA, most cases of Hepatitis A are from unknown causes or from being in contact with an infected person. However, some cases are caused by contaminated food or water. Symptoms include "fatigue, nausea, vomiting, stomach pain, jaundice, dark urine, and pale stool. If you have any of these symptoms it is recommended you seek medical treatment right away.
Best Places to Have a Picnic in Duluth
8 Best Snacks For Road Trip