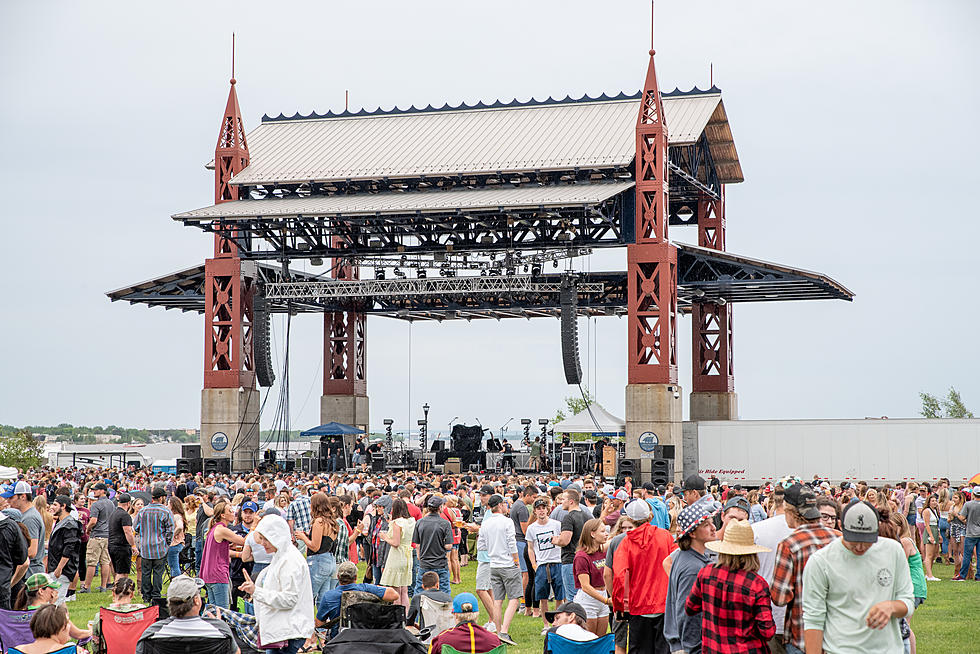 The 15th Annual Bayfront Reggae & World Music Festival Returns To Bayfront Festival Park In July
Nick Cooper - TSM Duluth
The 15th ANNUAL Bayfront Reggae & World Music Festival, the largest in the Midwest is back this year at Bayfront Festival Park July 17th from noon to 11pm. The festival is for all ages and children 12 and under are FREE! Enjoy an entire day of amazing music and food from all over the world with artisan booths as well. It is truly a celebration.
This festival is a collaboration of all cultures and is a one of a kind experience that we are so fortunate to have right here in Duluth. According to a press release: " The mission is to provide cultural entertainment through reggae and world music whose artists spread the message of love, hope and equality for all people worldwide."
People from all over the country will be flocking to Duluth for this festival, make sure to bring a chair or blanket to make a whole day of it. Artists scheduled to appear are:
Anthony B (Jamaica)
Third World (Jamaica)
Kranium (Jamaica)
Killa (Granada)
Dynamq (South Sudan)
International Reggae All Stars
Sound of Fujun (Trinidad)
Some of the proceeds from the festival will be going to help the children of Jamaica though the Jamaica Minnesota Organization. This organization was established to make a positive impact on the social and economic conditions in Jamaica. Advance ticket sales are available now!
A notice to everyone attending the festival when you enter the event you are giving permission to be photographed for promotional purposes for the Bayfront Reggae and World Music Festival. If you do not wish to be photographed please talk to the photographer on site. This event will be happening rain or shine. Every time I have gone down to the festival I have met some of the coolest people and it is truly one of my favorite events of the summer.
10 Things You Should Bring To An Outdoor Concert
More outdoor concerts are being scheduled for summer 2021 and beyond, which is exciting news for live music lovers. However, it's been awhile since there's been an opportunity to enjoy a true outdoor concert experience. Once you secure your ticket, make sure you also have these 11 things ready to bring with you.
21 Places Every First-Time Tourist Goes To When Visiting The Twin Ports
The Twin Ports is a huge tourist destination and rightfully so! There is so much to see but these 21 places are spots every first-time tourist flocks to no matter what.