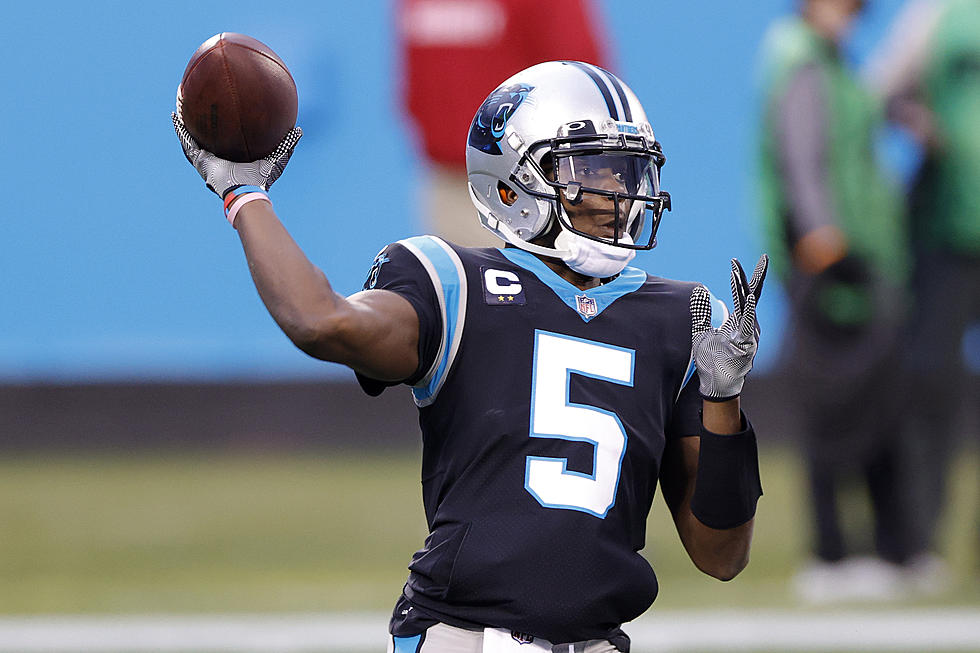 Teddy Bridgewater Traded by Carolina Panthers
Getty Images
Former Minnesota Vikings quarterback Teddy Bridgewater is on the move again after the Carolina Panthers traded him.
Just before the start of the 2021 NFL Draft, which gets underway tonight, NFL.com reports that the Carolina Panthers have sent Bridgewater to the Denver Broncos for a sixth-round draft pick in this year's draft.
NFL Network is reporting that the Panthers will pay $7 million of the $10 million in guaranteed money he's owed for 2021, they are also saying that Bridgewater will compete for the starting job in Denver.
The only other quarterback that Denver has on their roster in Drew Lock, and there is speculation that the team may select another quarterback in the upcoming draft, giving them plenty of options for the 2021 season.
The Broncos General Manager is former assistant general manager and vice president of player personnel for the Vikings, George Paton. In a statement released by the Broncos Paton said, "He's a talented player and leader who's had success in this league in a number of different situations. Being familiar with Teddy from Minnesota, he's going to compete and do everything he can to help us win."
Earlier this month Carolina acquired former No. 3 overall pick Sam Darnold in a trade with the New York Jets, so it was just a matter of time before Bridgewater was sent somewhere. Teddy ended last season with a passer rating of 92.1, and had the highest completion percentage of his career.