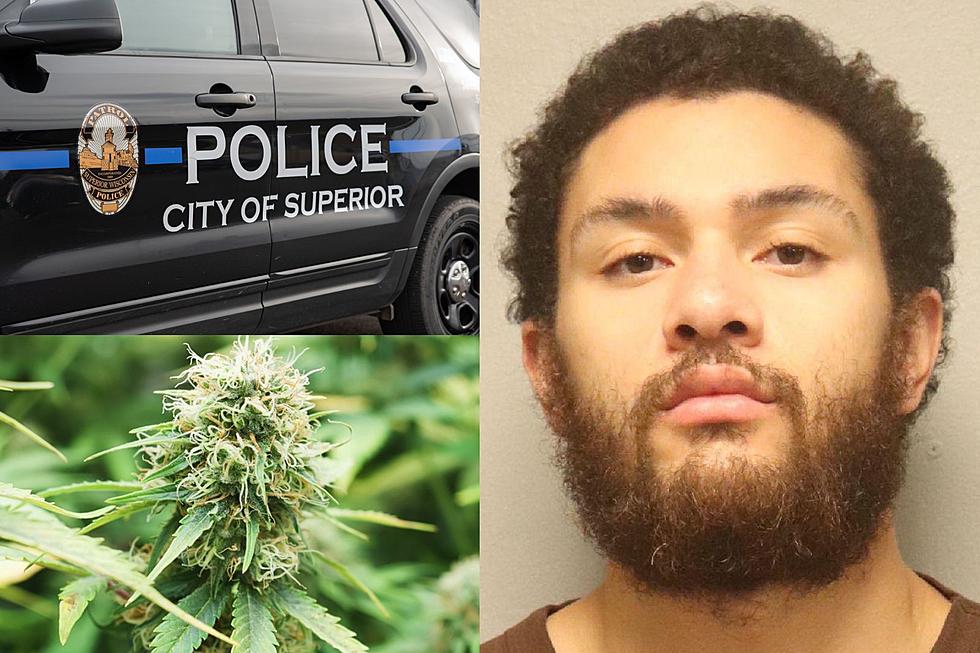 Superior Rape + Kidnapping Suspect Previously Charged For Possessing 200 Pounds Of Marijuana With Intent To Distribute
St. Louis Cty Jail/N Cooper/Ondrej Hajek-Thinkstock
The Superior Man in St. Louis County Jail on kidnapping and rape charges stemming from a Duluth incident last summer is now facing a second set of the exact same charges for a different case that happened since then. The two sets of charges are the result of an investigation into "a yearlong series of actions" taken by the suspect.
Dakota Daniel Thorestenson, 28, is being held in the St. Louis County Jail without bail, pending a court date.
Authorities are also sharing that this isn't the first time Thorestenson has faced serious charges. One case in particular - a drug-related charge - resulted in federal prison time.
In 2018, Thorestenson was convicted of "possessing more than 200 pounds of marijuana with an intent to distribute" in a case in the state of Idaho. It's due in part to the nature of that crime and the conviction, that he's not being offered bail in this case.
Both the St. Louis County Jail roster and the Superior Telegram [paywall] provide the details into the most-recent kidnapping and rape. It's worth noting that some of the details could be offsetting.
In the most-recent case, authorities allege that Thorestenson "abducted his then-girlfriend from a downtown bar, drove her to her West Duluth home and tackled her when she tried to escape". Law enforcement then alleges that the suspect "took the woman to his Superior residence, where he bound her with rope and duct tape as he beat and raped her".
The earlier case was the culmination of an lengthy investigation that the Superior Police performed at the end of last year. As part of the interview with the police, that victim shared that Thorestenson "abused her mentally, physically, and sexually while they dated". This culminated in a kidnapping from a Duluth bar in July. Once the suspect had the victim in his car, she alleges the he brought her to a dead end; she briefly escaped, but Thorestenson "tackled her" during which point she blacked out. She briefly remembers coming to a conscious state at the suspects house while he assaulted her. That assault eventually led to a rape incident, during which the victim went "in and out of consciousness". The suspect later brought her to a bathtub to "give her a cold shower to shock her body back awake". The incident culminated in a trip to the hospital, where the couple gave an excuse about "being jumped after leaving the bar".
That same victim detailed numerous other incidents that occurred during the course of their involvement.
According to the St. Louis County Jail booking information, Thorestenson faces the following current charges:
3rd degree Assault
5th degree Criminal Sexual Conduct
3rd degree Criminal Sexual Conduct
1st degree Criminal Sexual Conduct
A US Marshall's Hold
Kidnapping - to Commit Great Bodily Harm/Terrorize
Kidnapping - to Facilitate Felony of Flight
Domestic Assault
Each of the charges - except the Domestic Assault - are felonies.
Ten Things People In The Twin Ports Are Scared Of
Twin Ports Photos Found In News Photo Library
Old School Items People In The Twin Ports Area Still Use