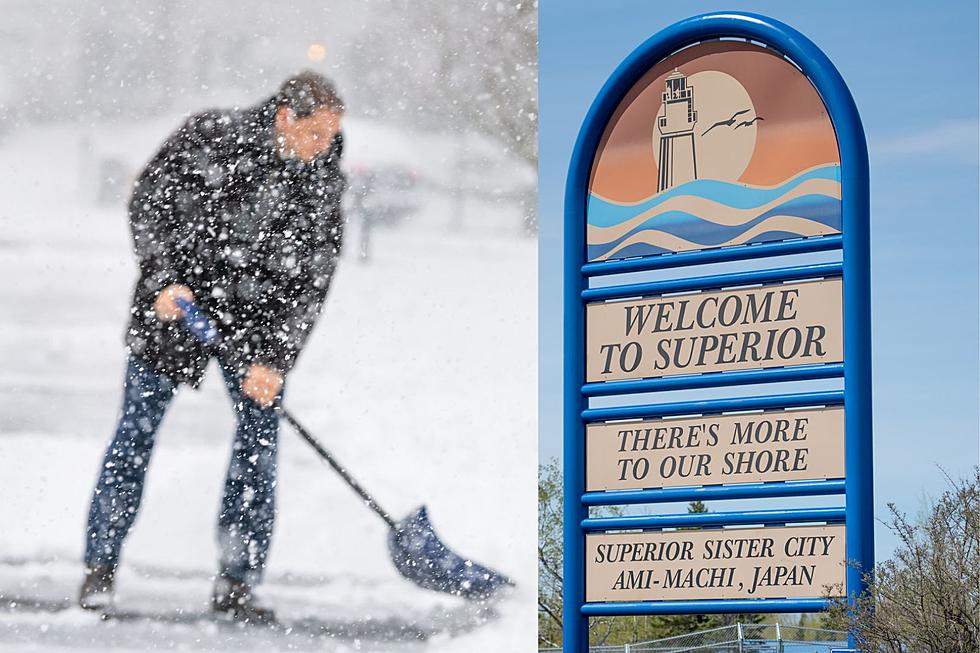 Superior Would Cut Snow Removal Time By Half For Homeowners With Ordinance Change
Ablokhin/Nick Cooper - composite
Snow removal is often a sticky issue for both property owners and pedestrians in the Northland - especially with the amounts of snow we get.  A proposed ordinance change in Superior could reignite the long-time debate over the issue.
As the ordinance reads right now, the City of Superior gives property owners "up to 48 hours after a snowfall ends to clear public sidewalks adjacent to their homes", according to details shared in the article in the Superior Telegram [paywall]. The language was written to not cause undue time constraints on property owners who might be working or out of town in the hours after a snowfall ends.
But some suggest that 48 hours also poses a burden to pedestrians and the general public.
That 48-hour time window also makes enforcement difficult for city officials tasked with that duty. Lee Sandok-Baker, Superior's City Code Compliance Officer explains in the Telegram article:
"When a snowfall ends on a late Wednesday night or early Thursday morning, that delays enforcement to the following week. She said that by then, it could push it out even further if snow begins to fall again by the following Monday."
In situations like that, compliance enters a rolling, seemingly never-ending cycle of an open-ended 48 hour window. That alone makes enforcing the ordinance as it currently is written difficult.
A Change Could Happen
Recently, the Superior Public Works Committee took on the task of reviewing the snow removal ordinance - especially the amount of time given to property owners to accomplish the task. At their recent meeting, the committee moved to recommend a change from 48 hours to 24 hours for that snow to be cleared away.
Proponents suggest that the narrower window would help give the ordinance some teeth - especially in situations like this past winter where it seemed like it was one never-ending snowfall event.
The next step is a motion and vote to amend the ordinance. That action is expected to happen during the next City Council meeting which is scheduled for May 16.,
10 Very Common Stereotypes About Wisconsin
Signs That Summer Is Over In The Minnesota + Wisconsin
Just as fast as it arrives - it's over. But what defines its end point?
People who live in the Midwest have come to fully-appreciate and embrace the four seasons. Spring, summer, fall, winter - each have their highlights. That's why we're always so sad to see each one end. Or are we?
Forget the calendar. Here are the true signs that the summer season is over for folks who live in Minnesota and Wisconsin.
LOOK: Baby boomer baby names that have gone out of style
Using info from the Social Security Administration's baby name database,
Stacker
compiled a list of baby boomer baby names that have declined in popularity.