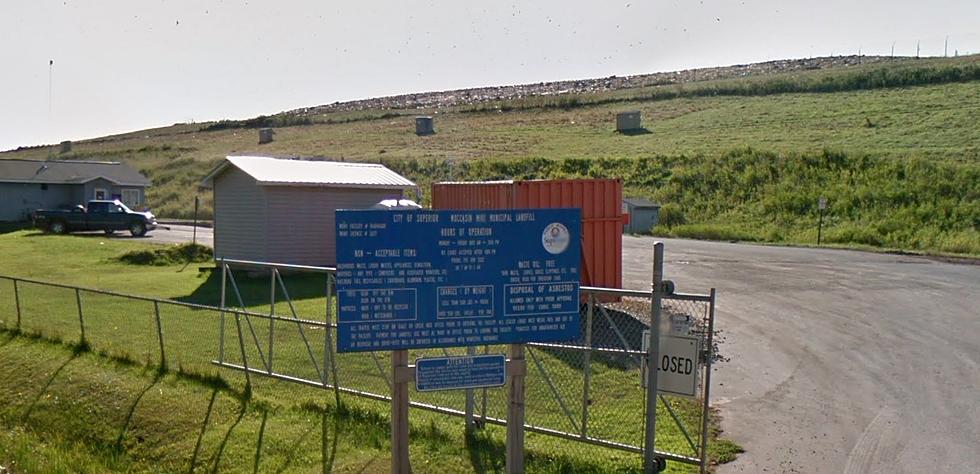 Superior Waives Landfill Fees For Douglas County Blight Clean Up Efforts At Parkland Trailer Park
Google Maps
One good deed deserves another - or something like that at least. The City of Superior has decided to waive all associated landfill fees that Douglas County accumulated as they worked to clean up two blighted trailer parks this past summer.
With the vote to suspend coming from the City of Superior's Finance Committee, Douglas County won't be on the hook for the $17,769 it spent to dispose of the trash it needed to dump this past summer as part of the project. According to the article in the Superior Telegram [paywall], the suspension will come "until the county is made whole for costs associated with the property".
The clean up project helped to remove the trash and debris that spilled out of the uninhabited trailers at County Acres North in Parkland, just outside of Superior. While the trash is gone, Douglas County is still faced with what to do with teh "30 mobile homes that remain at the site". While the property they sit on is valued at $20,000, the estimates to remove those 30 trailers is "about $130,000".
Both Superior and Douglas County officials suggest that the decision just makes logical sense and helps to perpetuate the good relationship that the two governing bodies have had over the years. County Board Chair Mark Liebaert offered:
"The City and County have worked hand in hand. What's good for the city of usually good for the county....and has served as the reason county officials have worked cooperatively with the city on various projects."
Superior Mayor Jim Paine concurred, explaining:
"I strongly support waiving these fees for the reason the chairman mentioned. The City gets quite a bit of reclaimed land from the County. In almost all of these cases, the County waives significant fees for the back taxes and other fees they have assessed on those properties, and we've been able to accomplish quite a bit of development."
While the official decision to suspend collecting the landfill fees suggests that they would have to be paid back when the county reclaims any associated cleanup costs from the owners, the basic understanding is that that payment will never come from the original owners of the trailers; therefore, the payment of the fees to the City will probably never be made.
8 Foods You Should Know Living In The Northland
7 Terrific Beers Brewed In The Northland
LOOK: Here are 25 ways you could start saving money today
These money-saving tips—from finding discounts to simple changes to your daily habits—can come in handy whether you have a specific savings goal, want to stash away cash for retirement, or just want to pinch pennies. It's never too late to be more financially savvy. Read on to learn more about how you can start saving now. [
From:
25 ways you could be saving money today
]