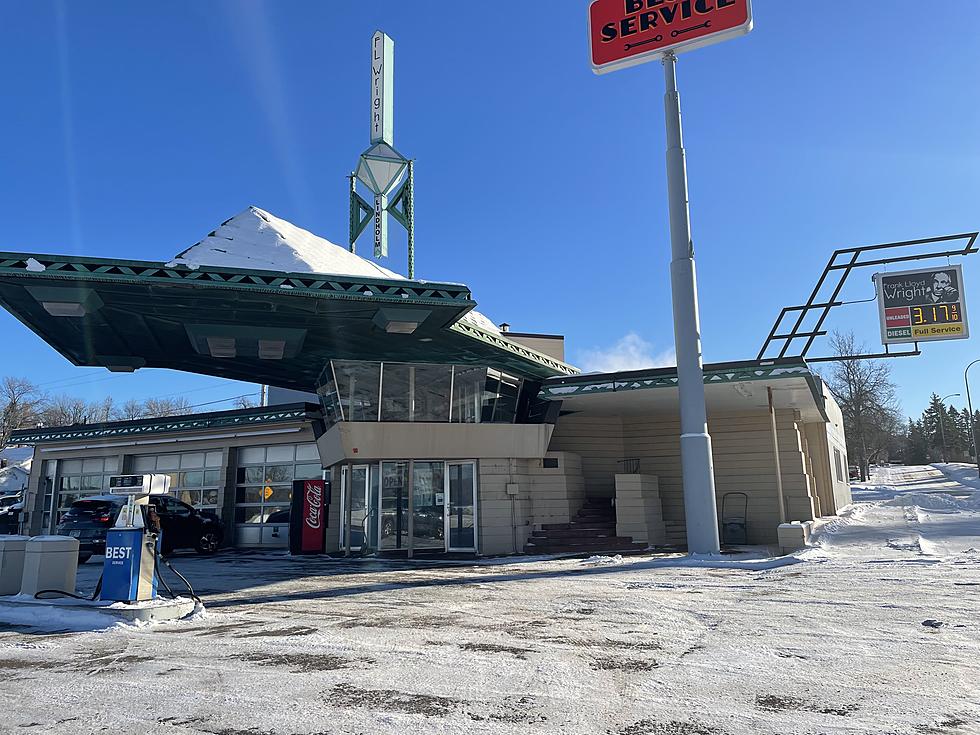 What's The Story Behind This Special Gas Station In Cloquet?
Lauren Wells, Townsquare Media Duluth
This isn't your ordinary, everyday gas station, Just one look at this special spot, and you can tell that something is definitely unique about it.
I have lived here going on five years now and I am always excited to be learning something new seemingly every single day. The Twin Ports and Northland in general has so much to see and do that I didn't discover this special spot until recently.
If you've been to Cloquet, which you probably have if you're reading this right now, you may have driven right past it. Upon closer inspection, it is obvious this place is something special. I decided to do some research on it when I first heard about it the other day.
That led to me taking a trip down there to see it in the flesh and I was not disappointed. This is much more than a gas station. It is a one-of-a-kind gas station with an incredible backstory if I do say so myself.
When I arrived at the gas station, I learned that this spot is designed by Frank Lloyd Wright. This was obvious due to the many homages to him at the spot itself. His name and picture are posted on a sign above the price of gas, so anyone stopping at the spot knows exactly who is behind it. His name is also written on a small tower-type pillar that is situated on top of the building.
Upon further research, I learned that the spot was indeed designed by him AND it is the only gas station he has ever designed. According to Atlas Obscura, the gas station was designed by Wright in 1927 at what they call the peak of his career.
How Did A Gas Station Designed By Frank Lloyd Wright End Up In Small Town Minnesota?
However, according to the report, it was meant to be located in Buffalo, New York and not where it stands today. It came to Cloquet thirty years after it was originally designed by the architect after he convinced a local in the petroleum business to help him out and build the gas station.
The name of the local was R.W. Lindholm and Wright had designed a house for him in Cloquet so he had that connection to help him get this dream gas station off the ground. Atlas Obscura says that the spot opened in 1958 and was meant as a stepping stone for Wright, as it was his dream to have an entire city built around his designs.
What Else Makes The Spot Unique?
My very favorite part of the gas station has to be the fact that it has an observation tower. It is hard to notice at first, but upon a second glance, you can see a small second level with huge windows. This was meant as a place for people to stay warm while getting their car serviced.
It also is a full-service gas station, which means they pump the gas for you. This sure would come in handy in the cold winter months when you don't want to get out of your car!
Where Does The Gas Station Stand Today?
I for one had absolutely no idea about the magical history of this place and it is pretty awesome. A more recent report done by MSPMag.com reports that it is on the National Register of Historic Places so it can't be torn down. It was also purchased by a Minnesota native at one point who keeps it up and running to this day.
You can still have someone pump your gas for you, as I witnessed first hand when I visited just the other day. Plus, you can also get an oil change or your tires checked.
The spot is also referred to as the R.W. Lindholm Service Station. There isn't too much information available on the spot online, at least as far as recent news or updates go.
It is located at 202 Cloquet Avenue, just a half hour drive from the Duluth area. It is open until 5:30 p.m. everyday. It is definitely worth the drive!
12 Iconic Landmarks In The Twin Ports
12 Duluth-Superior Area Sculptures You Probably Didn't Know About
10 Places a Duluthian Would Be Ashamed to Admit They've Never Been