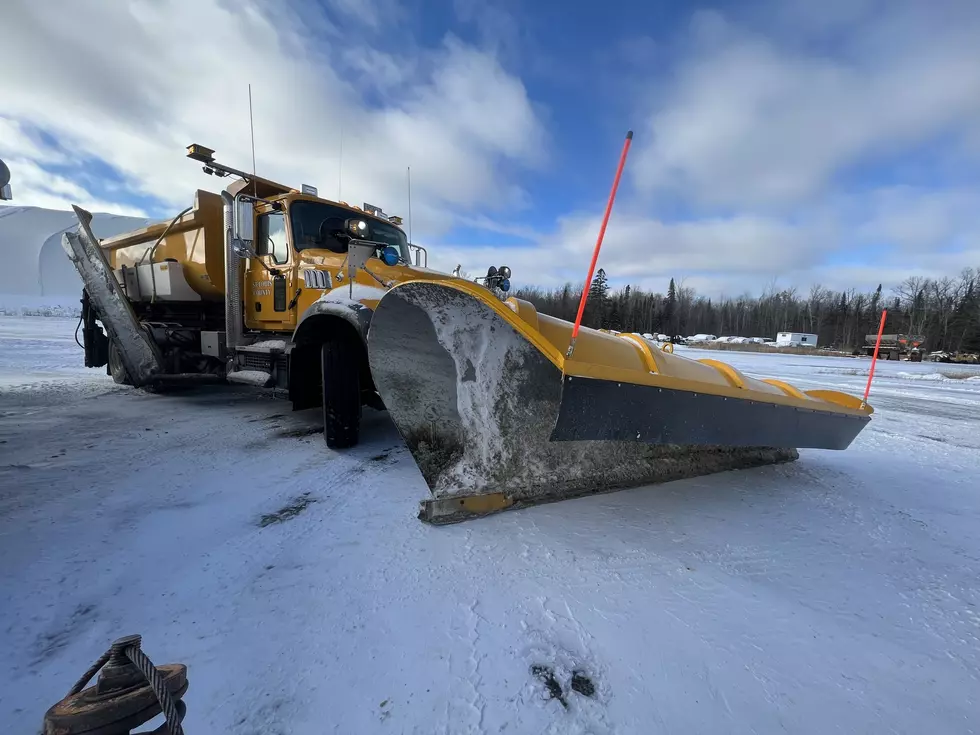 St. Louis County Debuts New Custom-Designed Snowplows
Snowplows are a big thing in the Northland for very obvious reasons.  So when a public works department gets new, updated snow removal equipment it's a pretty big deal.
That's why the St. Louis County Public Works department was excited to debut the ten new snowplows they're adding to the fleet this year.
The plows represent a very significant investment as each one carries a price tag of $335,000 each; that's a $3.4 million outlay in capital expenses, but one that the county surely hopes to reap the benefits of.  And because the plows have an average life span of 12 years, it would be safe to conclude that that would be the case. St. Louis County Public Works Fleet and Property Manager Chad Skelton explains:
"These are a significant investment in safety for our citizens and our staff.  We appreciate the County Board's commitment and support that makes it possible for us to maintain a quality fleet of vehicles to better serve the public."
One thing is for sure - these new plow trucks aren't the "same old-same old" when it comes to technology.  The county worked with the manufacturer to provide a number of features that will improve safety and efficiency.  Those new features include:
Better lighting - that serve a dual purpose:  To see better and to be seen better by other vehicles
Additional side and rear cameras - allowing better views from inside the cab
An integrated wedge-shaped tank that allows the operator to dispense material without having to raise the box of the truck
Larger capacity tank - which means that the truck operator won't have to return mid-shift to reload the brine
Each truck operates with three different plows: a front "nose" plow that measures 12-feet, an underbody plow that measures 11-feet, and a wing plow that measures 10-feet; together that gives each snowplow truck 33 feet worth of plow surface with each pass.
The addition of the ten new plows is an important step in road maintenance for the County - especially this time of the year.  All together, St. Louis County operates "approximately 120 snowplows", working together to maintain about 3,000 miles of roads (5,872 lane miles). The county employs 119 snowplow operators, along with a support staff of 55 people.  On average - during a snowstorm - each truck travels about 100 to 200 miles per day, taking about 8 hours to fully clear the roads.
10 Reasons You Should Love Winter In The Northland
Things Every Northlander Needs During Winter
KEEP READING: Check out these totally awesome '80s toys