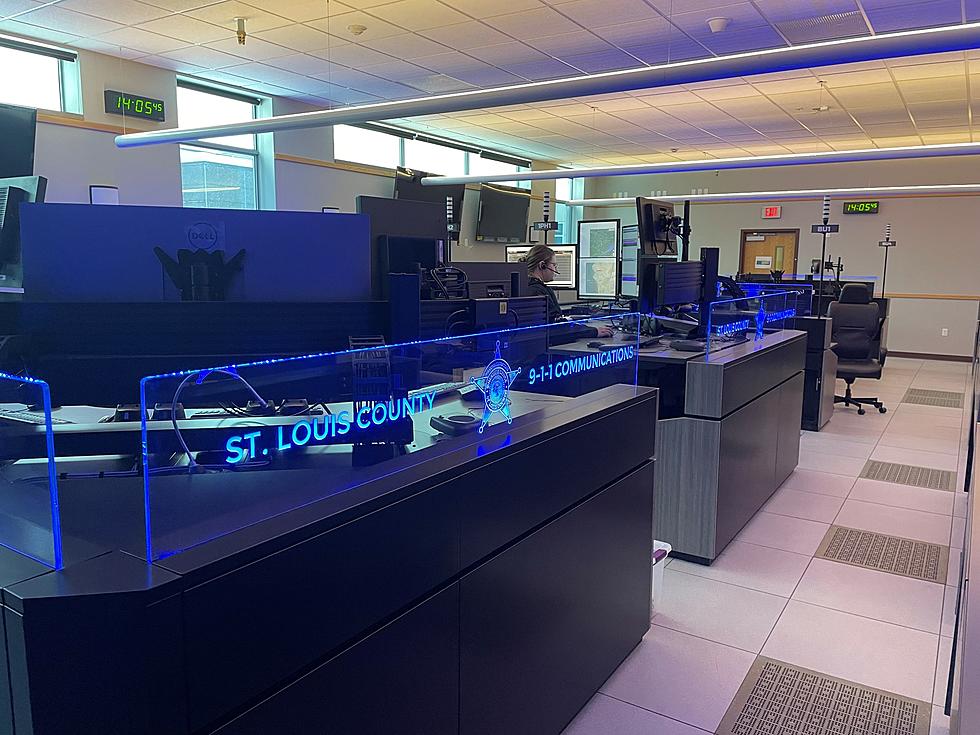 Check It Out: St. Louis County Completes 911 Emergency Center Renovations
St. Louis County
It's been a four month process but it's finally complete. And the end result is not only efficiently-functional, it also looks great!
The renovation and modernization project at the St. Louis County 911 Emergency Communications Center in Duluth is finished and staff started to use the site at the beginning of February. That move back to one location was a welcome one for the staff, who had been operating out of different remote locations to maintain emergency services for the county.
With the completion of the work, the county accomplished two efforts at once: Along with the improved and modernized aesthetics, the renovation also brought significant improvements to hardware and electronics:
"The project included rewiring the facility and purchasing 14 new Public Safety Answering Point Consoles. The remodel also involved new flooring and paint, plus an improved layout for better continuity of operations and efficiency between staff."
Those improvements are noticeable. "Previously, the 911 Center featured 12 consoles that were all 15 years old and showing signs of age.  The addition of two extra consoles will serve future operational needs".
The new hardware and layout as deemed a high priority by county officials. Brandon Silgjord, Supervising Deputy of Emergency Communications explains:
"The 911 Emergency Communications Center is such a vital part of any emergency response within the county. This space is in full operation 24/7, 365 days a year. I'm proud of our staff for their adaptability throughout, and for everyone involved in completing this project. Throughout the various phases of moving operations out, working in the temporary locations, and then moving back in, we never missed a call."
Staffers at the 911 Emergency Communications Center utilized two different temporary locations during the renovations. The answering of calls for service and dispatching fire response worked out of conference room at the Public Safety Building.Meanwhile, those dispatching law enforcement were stationed at the county's Emergency Operations Center in Pike Lake.
Now that it's finished, the St. Louis County Sheriff's Office is sharing some pictures of what the new digs look like:
The St. Louis County 911 Emergency Communications Specialists serve as the link, connecting citizens with 180 public safety agencies throughout the county. According to details shared by the county, the staff answered 205,000 calls for help in 2022.
7 Northland Town Nicknames & How They Got Them
10 Reasons You Should Love Winter In The Northland
25 True Crime Locations: What Do They Look Like Today?
Below, find out where 25 of the most infamous crimes in history took place — and what the locations are used for today. (If they've been left standing.)