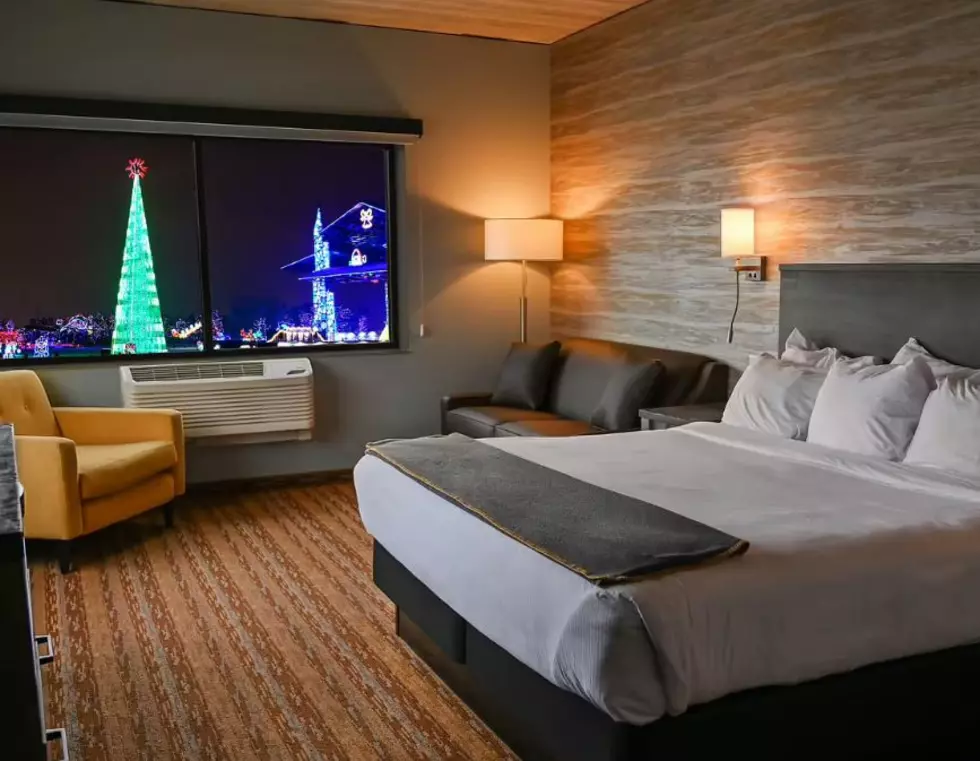 Spend the Night at this Duluth Hotel with the Most Amazing Views of Bentleyville
Pier B Resort Hotel, Duluth
If you're planning a trip up to Duluth, Minnesota to visit Bentleyville you'll likely want to spend the night up there. It's a bit of a haul from southeast Minnesota and there are plenty of options in and around downtown Duluth including hotels and Airbnbs. But there's one hotel in particular that caught my eye.
Duluth Hotel with Incredible Bentleyville Views
If you're looking for a pretty cool spot, there's this hotel that I came across that has rooms that face the harbor. You know what that means? Prime views of Bentleyville.
How cool would that be, to have your hotel room facing one of the best holiday attractions in the country? This is the Pier B Hotel, by the way. The room that has these views are the rooms with the Harbor View.
Now, it's a little pricey. The one with two queens goes for $314 per night. However, staying during Bentleyvilles gets you a little discount so the room would be $266.90.
Places to Stay While Visiting Bentleyville
If that's a little out of your price range but you're still looking for places to stay near Bentleyville, I found lots of close-by hotels that are going for under $200 per night. Some of the ones I found are the Radisson Hotel, The Suites Hotel at Waterfront Plaza, and the downtown Holiday Inn and Suites (which I stayed at earlier this year and it was pretty nice!).
Keep scrolling for another Christmas light display to check out and what Christmas was like the year you were born.
Sam's Christmas Village Features 8-Million Lights!
If you are looking for something fun, festive, and safe to do you should take your family to Sam's Christmas Village!