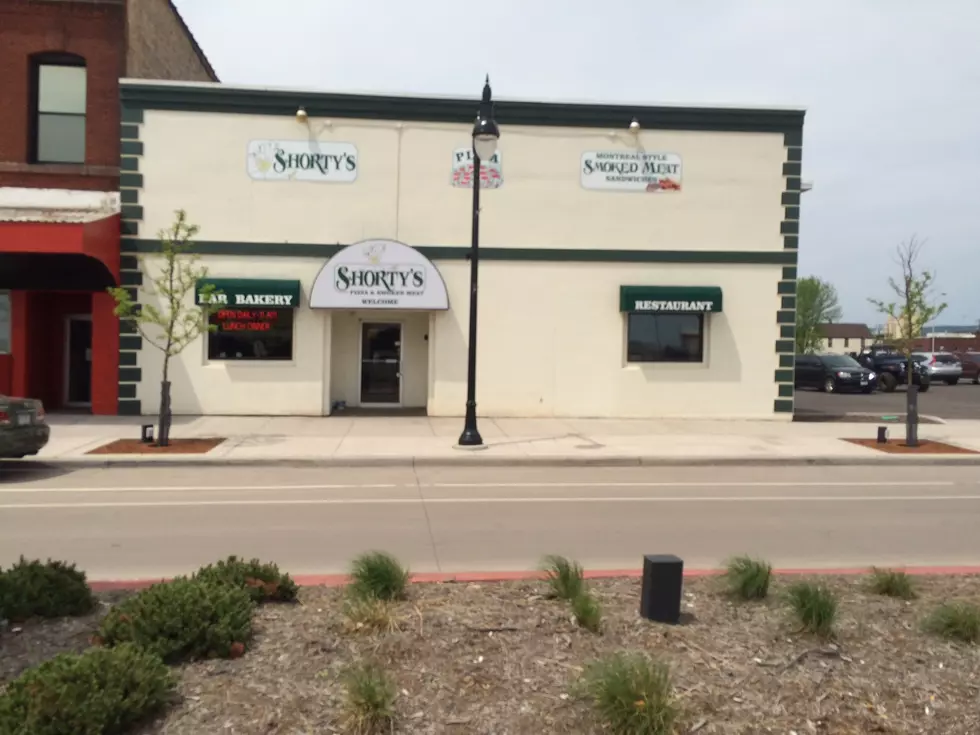 Shorty's In Superior To Be On New Diner's, Drive-Ins & Dives Episode
Courtesy of Ken Hayes
Shorty's in Superior is coming to a television near you - again! The local favorite is going to appear on a new episode of Diner's, Drive-Ins & Dives for the second time.
The restaurant shared the news on their Facebook page Wednesday (March 24th), writing that they will be featured on a new episode on Friday, March 26th. This is such fantastic news! The episode will air at 8 p.m. on The Food Network.
If you've ever been to Shorty's, you know how big their menu is! The two menu items featured will be their garlic crackbread and Canadian style egg rolls and cheese. My mouth is watering just typing that.
The episode will be titled "Triple D Nation: Snacks, Apps And Twisted Mac" and according to the episode description, the restaurant's appearance on the show this time around will focus on the fact that the "neighborhood hot spot has added some new appetizers with influence from up north."
In summertime of last year, Shorty's shared that they had filmed for the hit show a second time. In case you didn't know, they were originally on the show back in July of 2014. At the time, they shared that they would be featuring some of their customer's favorite dishes from the menu and I think it's safe to say they delivered on that.
Around the same time, Gordy's Hi-Hat shared that they also shot a segment for Diners, Drive-Ins & Dives but were tight-lipped on any details surrounding it. The Duluth Grill hinted at the same thing around the same time, leading some to speculate that there would be an entire episode featuring Northland favorites. However, now we know that they will be featured at separate times.
The episode featuring Shorty's will also spotlight another Minnesota restaurant located in St. Paul. I think Minnesota and the Twin Ports may be one of Guy Fieri's favorite places too, since he has been spotted repping gear from Duluth Pack. Come back anytime, Guy!
Six Duluth / Superior Restaurants Featured On Diners, Drive-Ins And Dives
11 Times The Twin Ports Got A Shout-Out On Television