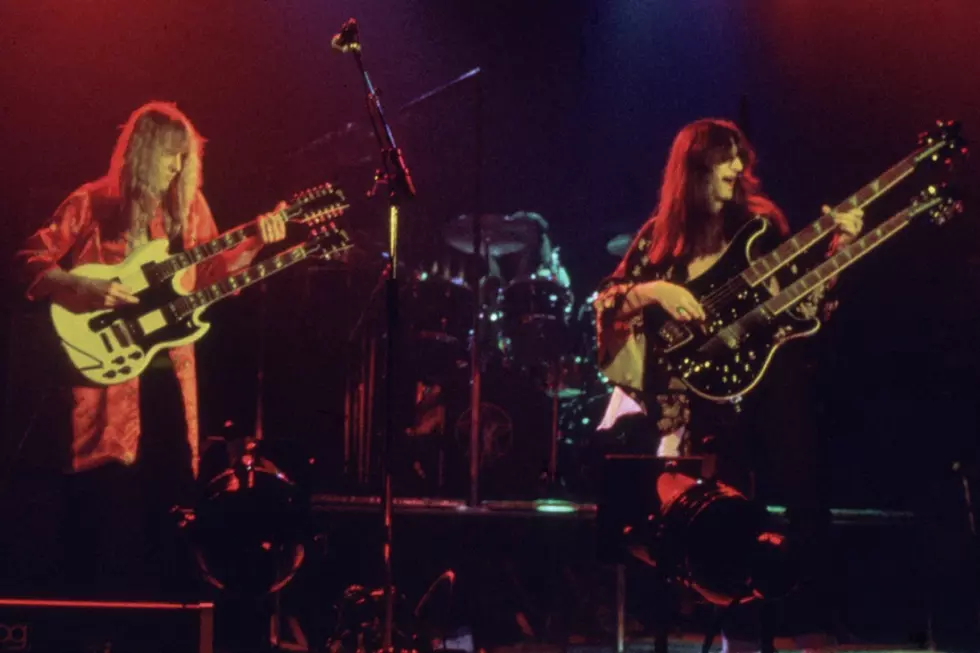 How Rush Became Canada's Official 'Ambassadors of Music'
Hulton Archive, Getty Images
To the bemused surprise of many longtime fans (and the band members themselves), Rush eventually became "cool" in the United States – receiving everything from their own well-reviewed documentary to the cover of Rolling Stone and enshrinement in the Rock & Roll Hall of Fame. But back home in their native Canada, they've been appreciated pretty much from the beginning.
In fact, on Jan. 8, 1979, the Canadian government paid the band an impressive show of respect, giving Rush the official title of Ambassadors of Music. The honor came with a plaque presented in Chicago by W.J. Collett, the country's consul general, which read: "We wish to recognize the international aspect of the music by this talented Canadian musical group and note the interest shown by American audiences in both performances and recordings."
This apparently remains the one and only time Canada's named an artist or band Ambassadors of Music, which has become something of a sticking point for some fans of other proudly Canadian acts. In fact, as one Bachman-Turner Overdrive supporter put it: "Never has a proud nation of donut eaters gotten it so wrong."
Still, not to slight BTO, Bryan Adams, Loverboy, Paul Shaffer, Barenaked Ladies or Anne Murray, but it's hard to argue that anyone deserves the honor more than Rush. These guys belong to the world at this point, but when you think about Canadian rock, who do you think of? Rush.
 
 
See Rush Among the Top 100 Live Albums