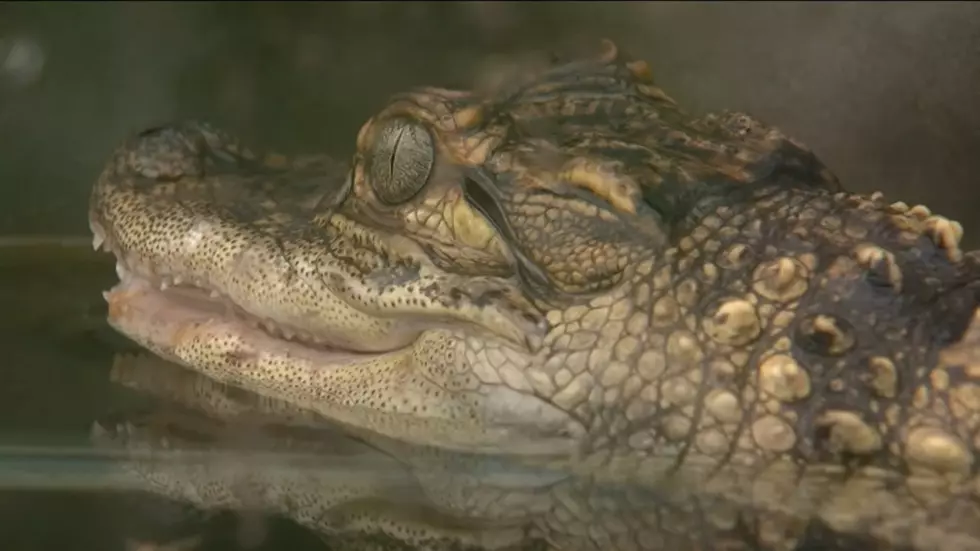 Rare! Kids Spotted An Alligator Swimming In A Wisconsin Lake
TMJ4 News
via YouTube
A rare occurrence happened in Wisconsin as an alligator was found swimming in a Wisconsin Lake.
The rare sight happened at Long Lake in Fond Du Lac County. According to Fox11, kids were playing near the lake when they spotted something unusual. The gator was approximately 18-24" long and is an American alligator. Wisconsin Department of Natural Resources brought the animal to a temporary home at J&R Aquatic Animal Rescue in Menasha, Wisconsin.
J&R Aquatic Animal Rescue's mission is to give people an option for their unwanted pets other than. They believe that this gator was someone's pet. They are letting residents know that if this is their lost alligator, they need to contact them asap. J&R will keep the gator for a week before placing him at an accredited sanctuary, unless the owner claims him.
Apparently, there's at least once a year an alligator is reported in Wisconsin according to DNR Amphibian/Reptile Biologist Rori Paloski. Never in my life would I think to see a gator in Wisconsin. You can see a video of the gator, here.
According to the Smithsonian's National Zoo & Conservation Biology Institute, the American alligator can normally be found in the United States from North Carolina to the Rio Grande in Texas. Alligators are usually found in freshwater, and slow-moving rivers, but also live in swamps, marshes and lakes.
Luckily the gator wasn't too big, but I couldn't imagine what went through the kids' heads when they saw the gator swimming in the lake.
A Cave Mansion In Wisconsin Where The Flintstones Meets A Rainforest Café
10 Pick-Up Lines You Can Use To Impress Someone From Wisconsin