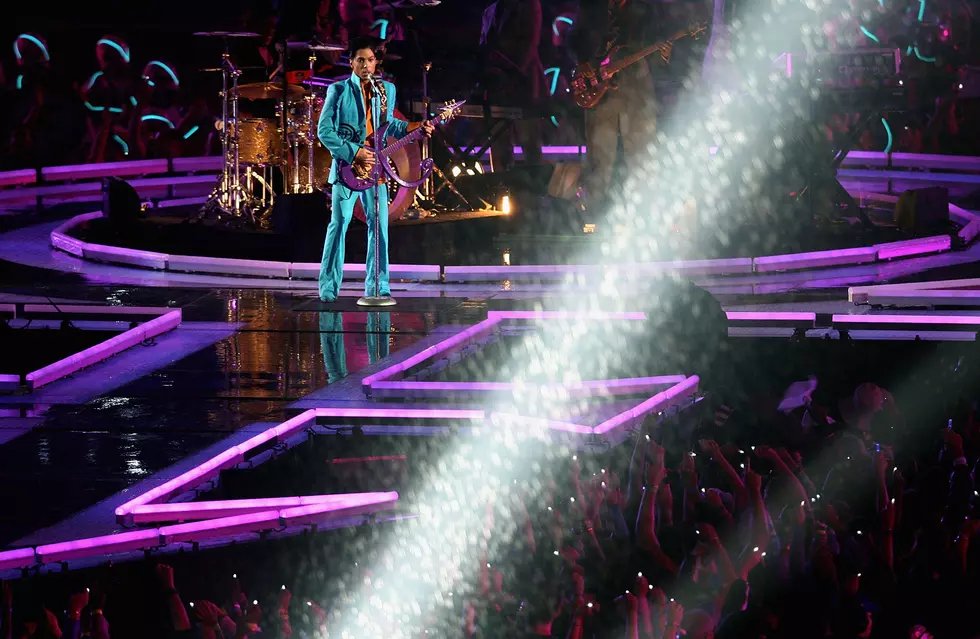 Paisley Park Unveils New Love Symbol Statue
Getty Images
Prince's Paisley Park has just installed a new statue outside the icon's house, production studio, and headquarters.
The new 11-foot statue of Prince's Love Symbol was unveiled today outside the museum and the public is invited to stop by and take a selfie or photo to "continue spreading Prince's legacy."
Yesterday, Paisley Park teased the new statue by posting photos of a curtained object being lowered to the ground by a crane, the curtain was removed today to reveal the purple symbol.
Enter your number to get our free mobile app
Paisley Park reopened to tours at the beginning of July and just recently announced a newly remastered box set of Prince's Sign of The Time album, it includes 92 tracks, with 63 unreleased songs over 8 CDs or 13 vinyl records.
Prince's Love Symbol was his name for a while during a fight with his record label, the symbol is a combination of the male and female symbols. After Prince returned to being Prince again, the symbol remained a big part of the singer's image.
Paisley Park is located in Chanhassen and features guided tours through the estate and production studios for a chance to see behind the scenes and one of a kind artifacts.
Minnesota Musicians Who Have Made An Impact