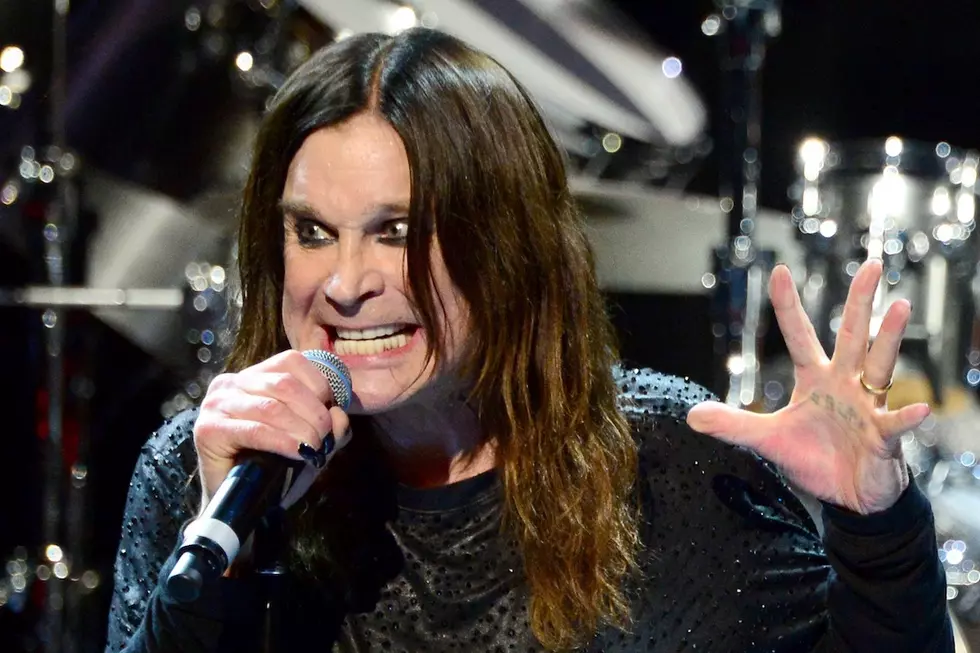 Ozzy Osbourne to Hit Recording Studio After Black Sabbath's Farewell Tour
Frazer Harrison, Getty Images
With an end date for Black Sabbath locked down for Feb. 4, 2017, fans have begun to speculate what Ozzy Osbourne plans to do following the conclusion of the band's farewell run. The frontman had previously revealed ambitions to record another solo record and now his post-Sabbath plans have come into sharper focus.
"I'm currently playing around with some song ideas," the Prince of Darkness began telling Metro.us when asked what he would be doing after the tour. Going on, he revealed the wheels will remain in motion when he added, "I have a few things jotted down and once Black Sabbath is off the road, I will be heading into the studio with my band to get the songs recorded. Once it's all in the can you can be sure to see me back on the road again."
Speaking about his wife and manager Sharon's claims that she wants the singer to retire by the time he turns 70, Ozzy told Billboard "I'll be continuing my own musical thing. My wife is good at telling me partial information, y'know, but I know I'm not hanging 'em up for awhile." The legend will be 68 this December, leaving Sharon's ideal window of opportunity fairly narrow.
Keyboardist Adam Wakeman, who plays with both Black Sabbath and Ozzy's solo outfit, spoke with Eonmusic about the potential of new music and a tour. "I mean, I don't know for the next one – who knows? But one of the great things about Ozzy, is he reinvents himself, and he works with different producers and musicians," Wakeman said. "I mean, he's very happy with his band, so hopefully that will continue. I'm there whenever he needs me."
Black Sabbath are currently in the midst of their second North American leg of 'The End' tour, performing to fans across the continent for the last time. A list of remaining stops can be found here.
Ozzy Osbourne Albums Ranked
10 Unforgettable Ozzy Osbourne Moments