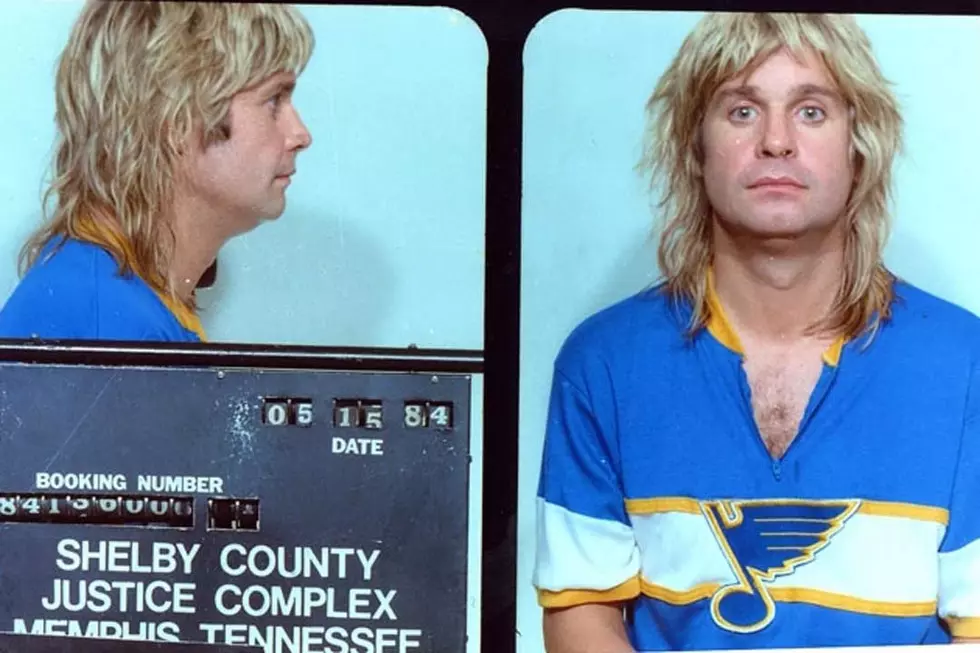 Why Ozzy Osbourne Got Arrested in Memphis
smokinggun.com
A night of barking at the moon following his May 14, 1984, tour stop at Memphis' Mid-South Coliseum ended with Ozzy Osbourne in the drunk tank.
He was arrested at 12:30AM on a misdemeanor charge of public intoxication, after the cops said they found the former Black Sabbath frontman "staggering drunk" in Memphis' Beale Street entertainment district.
"See, I can't have a casual line of coke – that doesn't equate in my head," Osbourne later admitted. "I never went to the bar for a drink; I never smoked a joint. I used to go into a bar to get absolutely shitfaced. It didn't really occur to me that other people were going there for a drink."
Osbourne was released from the Memphis jail some five hours later, after drying out, and was not required to return for a court appearance. He continued on with a tour in support of 1983's Bark at the Moon, visiting Nashville, Tenn. and Jacksonville, Fla., over the following days.
He also, unfortunately, continued ingesting a prodigious amount of intoxicants into the new millennium.
"Alcoholism and drug dependency is a killer disease," Osbourne later admitted. "I went to two rehab places and then I still went out again. And then I stopped again and then I started. I have accepted I have a problem with drugs and alcohol. That's a big stepping stone, you know. I'm very lucky that I'm still alive and I'm also very lucky I can still put two words together."
Ozzy Osbourne Albums Ranked